Dr. Anthony Beebe has been selected as the next superintendent-president of City College, and will take over July 1, 2016.  
The Board of Trustees announced that Beebe has been selected at a special board meeting on Tuesday, May 3.
Dr. Beebe will be taking over after Dr. Lori Gaskin retires. He will be leaving his position at San Diego City College, where he has been for the past two years.
Gaskin announced her plans for retirement in October and the five finalists for the search were announced April 14.
Story continues below advertisement
"Dr. Beebe was selected from an impressive and diverse pool of candidates because of his proven leadership,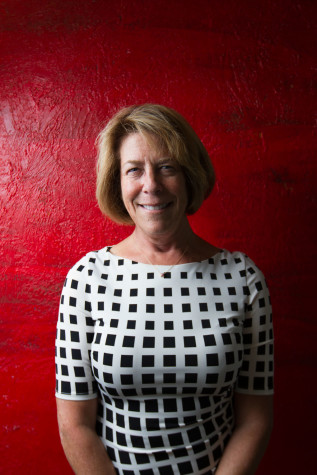 commitment to expanding educational opportunities, experience working in diverse communities, and his expertise in educational programs," Luz Reyes-Martin, interim public information officer of City College, wrote in a press release.
Of those five, only four presented at an open forum on April 26 in the Garvin theatre. Beebe was up against Dr. Kindred Murillo, Dr. Melinda Nish and Dr. Jill Stearns. Dr. Barbara Kavalier withdrew her name from the search before the forum.
A press release from City College stated, "The Search Committee screened the initial pool of 42 candidates, interviewed 12 and forwarded the finalists to the Board of Trustees."
Prior to becoming president of San Diego City College, he spent eight years as president of San Diego City College's continuing education.
A 2014 press release by the college said he also served as Vice President of Instruction and Student Services and Vice President of Instruction at Yakima Valley Community College in Washington.
He also worked as the Dean and Director of Continuing Education at Mount Hood Community College in Oregon.
Although his current college is aware he is one of the finalists for City College's search, an article in the City Times said neither Beebe or the campus public information officer commented on the matter.
"I look forward to building on the strong foundation already established by the leaders that preceded me, including Dr. Lori Gaskin," Beebe said in a press release. I understand what a special place this college is and its importance to the community.  We will work together to build on the college's strong traditions of excellence and its commitment to the community."