White supremacist posters were posted Friday morning on Cliff Drive near the Santa Barbara City College campus, according to a witness.
The posters first surfaced early Thursday morning and were reported to college officials by City College faculty who saw them.
The issue came up Thursday afternoon at the Board of Trustees meeting and by other colleges leaders.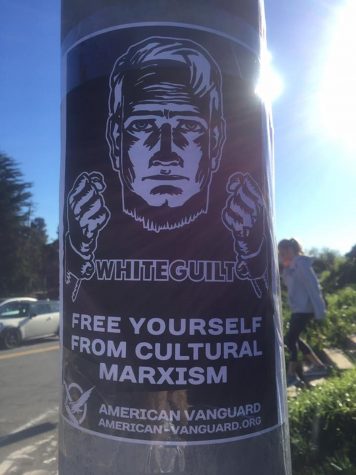 "I'm proud to say that Dr. Beebe and Dr. Jarrell responded immediately in directing our Director of Security to remove those posters from the campus settings," Academic Senate President Priscilla Butler said.
Story continues below advertisement
Butler choked up about the issue and had to take a moment at last night's Board of Trustees meeting.
"I'm hesitant to even mention the language of them, they were essentially white power posters," she said.
Chemistry Professor Raeanne Napoleon said in an email to The Channels that she noticed these posters while walking up and down Cliff Drive.
"It's chilling to me that they were so close to our campus," she said. "I was literally pushing my baby to daycare ripping these signs down."
Security Director Erik Fricke said there aren't any cameras where the posters were to find out who put them up.
"Unless someone comes forward to tell us they saw someone do it, there is nothing further we can do at this moment," he said.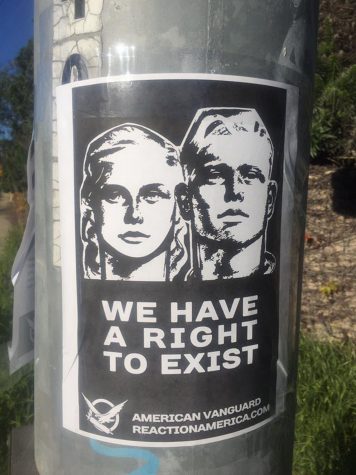 All that is known is that the posters come from a white supremacist group called American Vanguard who state on its website, "White Americans will be a minority by 2044. It's time to take a stand."
The Academic Senate saw this coming. Wednesday afternoon, senators unanimously voted to create a small workgroup that will organize a school-wide response to the Trump administration's recent discriminatory policies.
The Board of Trustees also approved Resolution 17 on Jan. 26 supporting success for all students. The posters did not represent this and the "safe place" City College promised to the community and its students.
"The specter of how we speak and what we do is the most important thing to draw attention to right now," Butler said. "We are working on other business, but this is what matters most."