News Briefs: SBCC receives awards for The Well, Atkinson Art Gallery
With so much happening around City College, The Channels would like to offer a single place for the most important information. We'll be compiling a weekly list of current and upcoming events to keep readers up to date on campus news.
-The Student Health and Wellness Services Center (The Well) received the Exemplary Program Award for 2020-21. The award was presented by the California Community Colleges Board of Governors during a virtual ceremony on Tuesday, Jan. 20. The Well has offered virtual counseling and wellness workshops since January of 2019.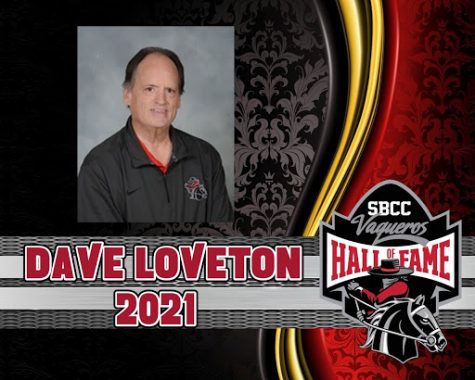 -The SBCC Hall of Fame chose Sports Information Specialist Dave Loveton as their sole inductee for 2021. Loveton has been at City College since 2006, helping modify the Sports Information Department throughout the years. The former athlete was also awarded a Santa Barbara City College "Everyday Hero Award" in 2018. Co-workers and people that know Loveton expressed their congratulations and gratitude for the inductee in the email thread sent out.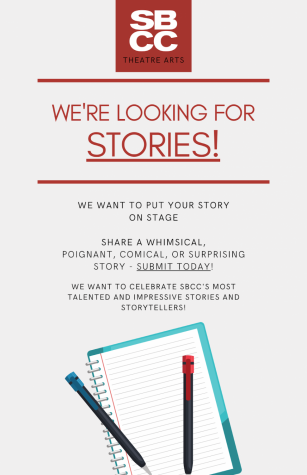 –Students, staff and faculty are being encouraged by the Theatre Department to submit stories for the upcoming online production, "SBCC Stories." They are accepting stories up to a limit of 1,400 words, and the last day to submit personal stories is Friday, Feb 5th. "We want to get people involved in any way they can," Technical Director Ben Crop said.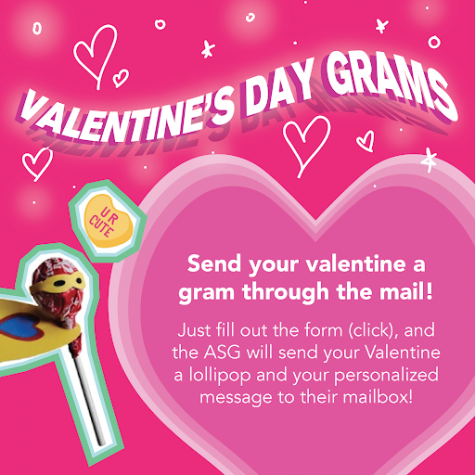 -The Associated Student Government is sending out handwritten Valentine's Grams for students. The personalized letters are filled out in a Google Form by students and then passed off to the council which crafts them and sends them through the mail along with a sucker. They must be submitted no later than Feb. 6th! 
–The Well is hosting several Zoom webinars this week. Some include: Finding Your Major & Career Path, Mindfulness & Stress Reduction Group w/ UMOJA Program and Preventing Zoom Fatigue. For more information, tune into The Well's calendar.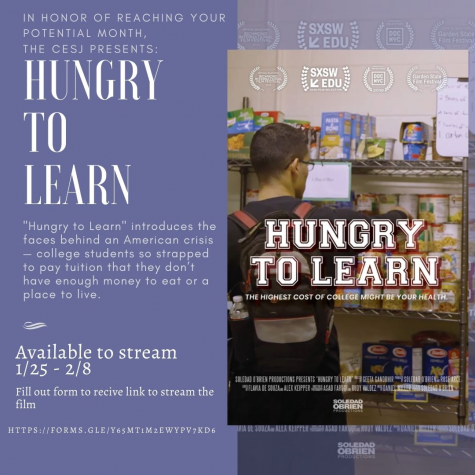 -The Center for Equity and Social Justice (CESJ) is hosting a film screening of the documentary, "Hungry to Learn." The documentary focuses on college students who are tackling hunger crisis and homelessness due to paying high tuition. It will be available for streaming from Jan. 25 – Feb. 8.
-The Center for Equity and Social Justice (CESJ) is continuing to host free weekly drive-thru and walk-up Food Distributions on Tuesdays and Wednesdays at 2:30 p.m in lot 5-1 on the West Campus. The center also offers to help students apply for food benefits. Its CalFresh office hours are Mondays at 10 a.m and 2 p.m, Wednesdays at 5:30 p.m, Thursdays at 12:30 p.m and Fridays at 2:30 p.m.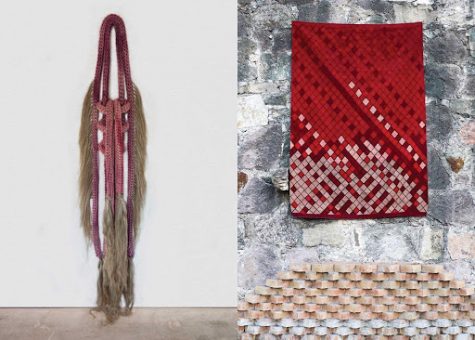 -Santa Barbara City College's Atkinson Gallery and the SBCC Foundation have been awarded a $100,000 grant from the Getty Foundation in preparation for "Pacific Standard Time," a collaboration series among institutions across Southern California. In partnership with the SBCC Foundation, the gallery will introduce the project to the SBCC campus and greater community in an art talk via Zoom, Feb. 24 at 4 p.m. The series is scheduled for 2024. 
-In collaboration with the Santa Barbara County Public Health Department, the Wake Campus has been a center for vaccine distribution since early January. SBCC employees will be eligible to receive the COVID-19 vaccine in Phase 1B, Tier 1, in early February or mid March. The actual date is still being determined by the health department.