Planning Council: All-campus email must be regulated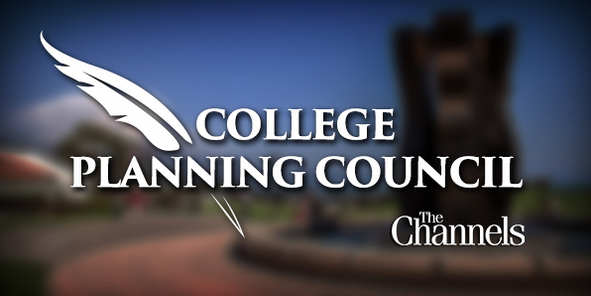 In light of recent misuses of the campus-wide email system, the College Planning Council came to an agreement Tuesday that the use of the college's all-campus email system must be regulated, with a detailed recommendation for how the system should be regulated to be presented at the next council meeting.
There were two overarching issues brought up around the all-campus email list. The first was that there are too many emails being sent out, which has resulted in urgent and time sensitive messages being overlooked. The other issue revolved around the content of the messages, with many members agreeing that some of the recent emails constitute harassment and go against what the college stands for.
Currently, AP 3720 is the only regulatory document the college has that defines appropriate computer use — it does not mention anything about email use explicitly. The content all-campus emails is not moderated in any way, and on average the around 2,100 recipients who receive these emails can receive as much as a couple hundred all-campus emails in a month, according to Luz Reyes-Martin, executive director of public affairs and communications.
In general, students who are not also employees of the college do not receive all-campus emails. The campus-wide email system for students is the all-student email system; in contrast to the all-campus system, all emails must be approved by Reyes-Martin before they can be sent through the all-student system.
"There are some restrictions in [AP 3720]," Superintendent-President Anthony Beebe said. "But it's pretty loose as far as I'm concerned. It allows a lot to be sent via the all-campus emails without much repercussion or authority to do something about it if someone violates the policy."
Paul Bishop, vice president of information technology, said that he and Reyes-Martin contacted approximately 13 other two-year colleges to inquire about the way they handle their all-employee or all-campus email systems. They found that most of them have moderated contact lists, so they don't ever need to enforce their policies around email conduct because any emails that are violating their policies are prevented from being sent out in the first place.
"Where is the accountability when people say problematic things," asked Krystle Farmer, elected student advocate. "I hear you talking a lot about free speech, but there is also such thing as hate speech and speech that promotes inequities. It makes you see faculty in a different light, ruins relationship dynamics, and causes a lot of wreckage on this campus."
Many council members nodded in agreement at Farmer's statement and Kenley Neufeld, a representative from the Advancing Leadership Association, added to Farmer's sentiments.
"I have had faculty come talk to me who don't want to be on this campus because of some of the communication that has taken place," Neufeld said. "I think the all-campus email list is just a symptom of the bigger underlying problem. We can change the rules about what someone can email, but that doesn't address the deeper problem about how we communicate with each other.
"We do have other policies that address this, like the harassment policy… Many email cases clearly are harassment and bullying, many of which occur in private emails that have been shared with me… I think if we keep the list un-moderated, we need to send out periodic email reminders about acceptable email behavior… if that means not bringing someone back as an employee if they're part-time or adjunct as an example, then that's what we have to do. We have to stand up against this behavior as an institution."
The theme of bringing light to email harassment continued throughout the meeting, and the former president of the LGBTQAI+ club, Ainsley Meyer, spoke about her experience with email harassment.
"There were emails that made their way to the student body from Professor Mark McIntire that ended with two transgender students leaving the school because of the things he said," Meyer said. "…The way you guys handle this will send a really strong message and people are paying attention, so I think you should find some sort of action to take in response to this instead of just talking about it."
After the meeting, The Channels contacted Mark McIntire regarding Meyer's statement. He gave three separate points.
"Number one: I do not respond to allegations and accusations not verified from their source. Number two: I have never been contacted by this individual and I do not know what she is referring to. Number three: we have finally reached a dangerous point where accusations can destroy careers. Unspecified and unproven accusations are proof of nothing," McIntire said.
Lyndsay Maas, vice president of business services, motioned to have the council make a formal recommendation to Beebe regarding moderating the all-campus email list. Priscilla Butler, president of the Academic Senate, agreed with Maas but thought they should spend more time crafting the recommendation and give it at the next meeting rather than on the spot.
"I think assigning particular people to come back to the next CPC meeting with the recommendation would be more appropriate," Butler said. "I would be happy to work on the corresponding BP 2715 (code of ethics) for all employees."
Beebe agreed this was the best idea, and it was decided to have a representative from each group to join Butler in creating the recommendation to bring to the next council meeting. The next scheduled meeting is at 3 p.m. Tuesday, May 15, in Business-Communication Building Room 214.