A public forum for City College's superintendent- president candidate Richard Storti was held at 1:45 p.m. on Wednesday, March 15 at the Garvin Theatre. Deneatrice Lewis, the interim vice president of human resources, led the forum with questions from City College community members. 
During his opening remarks, Storti acknowledged his status as the first member of his family to earn a college degree, which created his passion to transform communities around him through education. The California native explained that this opportunity at City College aligned with his previous positions as vice president at Fullerton College and assistant superintendent vice president at Pasadena City College. Storti also illustrated the values shared between City College and himself, including diversity, equity, and inclusion. 
"For me as an educator, I believe it's my responsibility to provide a safe and welcoming environment for our students," Storti said.
Storti explained the importance of acknowledging and applying what City College has acquired through online and hybrid learning due to COVID-19, rather than dismissing the work the community has put in to make education more accessible. He explained how these hybrid course options provide more opportunities for students who aren't able to return to in-person learning.
Story continues below advertisement
Storti emphasized the School of Extended Learning (SEL) as an extremely important resource for students of City College. In working for non-credit adult education programs in the North Orange County Community College District, Storti explained the value of these programs. 
He explained how the programs have helped students further their educational careers, and claimed that many adult students begin to enter credit courses after developing a passion for learning. 
Lewis explained that 40% of students at City College identify at Latinx, and asked how Storti plans on recognizing these students. Storti stated that it is important to celebrate culture for Lantix students and students of other cultural backgrounds.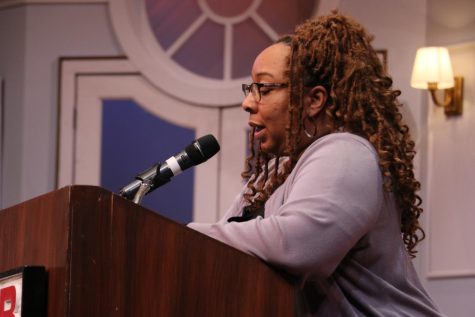 "It's important to build a community where everyone feels welcome," Storti said. "That's what's great about diversity, coming from different backgrounds, sharing different perspectives, and celebrating culture."
During his closing statements, Storti quoted Nelson Mandela, stating that "education is the most powerful weapon which you can use to change the world." Storti explained how education adds value to people's lives, and expressed his gratitude for being able to provide outreach for more educational opportunities.
City College's Board of Trustees will be meeting with the three candidates for superintendent-president, and the chosen candidate will be announced before the end of the month. The anticipated start date of the candidate will be on July 1, 2023.