News Briefs: Interim VP of School of Extended Learning announced
With so much happening around City College, The Channels would like to offer a single place for the most important information. We'll be compiling a weekly list of current and upcoming events to keep readers up to date on campus news.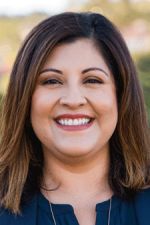 -Luz Reyes-Martín, executive director of public affairs and communications at City College, will temporarily step in as the Vice President of the School of Extended Learning, after the college placed the previous VP on paid administrative leave. 
Superintendent-President Utpal Goswami announced the appointment in a campus-wide email sent on March 31. He said that Reyes-Martín is "familiar with the mission and operations of SEL."
–Fall applications to run for the Associated Student Government are available now until noon on Saturday, April 17. Open positions include: President, Vice President of Internal Affairs, Vice President of External Affairs, Vice President of Operations and Finance, Student Trustee and Student Advocate. No prior experience is required.
-The Honors Program is accepting submissions for their All-SBCC Student Conference, where students submit projects and come together to have a discussion on a chosen topic. This year's topic is "Justice: Environmental. Economic. Racial." Any student can submit their work and explore the topic in any way they want. 
Submissions could be a five-to-six-page essay, art, or videos or music with a maximum length of 10-12 minutes. Work must be submitted via Google Docs to professor Melanie Eckford-Prossor by Thursday, April 22.
At noon on Friday, April 30, everyone will convene for a Zoom conference to share and discuss the work. If a student's work is chosen, it will be read or shared anonymously. For more information, see the campus-wide email from Eckford-Prossor.
-Luz Reyes-Martín, executive director of public affairs and communications, will be recognized by the Association for Women in Communications at the 13th Annual Women of Achievement Awards on Friday, April 30, on Zoom. Reyes-Martín, along with Barbara Ben-Horin, former CEO of Girls Inc. of Greater Santa Barbara, will receive her award from Starshine Roshell, a journalist and previous recipient.
–The 36th Santa Barbara International Film Festival opened this past Wednesday in drive-in fashion, allowing movie-goers to enjoy screenings from their cars. Two large LED screens were set up in the campus parking lots near Shoreline Drive and the La Playa Stadium.
SBIFF's Executive Director Roger Durling said they never thought about canceling the event, despite the challenges of the pandemic. "Even if we're in cars, socially distanced and safe, at least we're together and that's what tonight is all about," he said.