Community honors the life of City College student in candlelight vigil
A group of about 40 family and friends gathered to pay their respects and honor the life of Nicholas Claudio with a candlelight vigil on Saturday night at the end of Del Playa Drive in Isla Vista.
Claudio was found dead at his apartment on Sunday, Sept. 27. The cause of death has yet to be determined.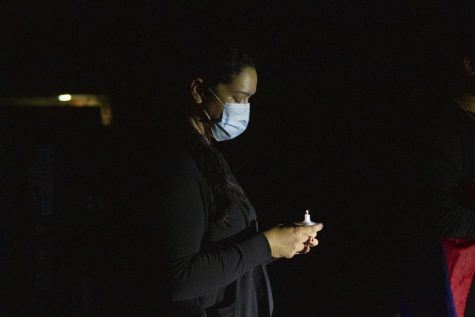 At the intimate beachside gathering, Claudio's partner Stephanie Gonzalez spoke about her fond memories, and the loss and heartbreak that she and Claudio's family felt when they found out he had died.
"The numbness I first felt when they told me 'I'm sorry for your loss' was unbearable," said Gonzalez.
Surrounded by Claudio's family, Gonzalez delivered a poem through tears, and encouraged others to step up and to offer their memories.
Claudio's family flew in from Massachusetts for the vigil, and aunt Isalys Claudio took to the microphone, asking her nephew's friends to focus on what was important to them.
"I ask that you all finish school, that you focus on your academics, that you prioritize your family, and that you give back," she said. "Because those are the three pillars of who he was."
Music, food and dancing were recurring themes in the anecdotes shared throughout the night, a common thread in all the time spent with Claudio—or as they called him, "Nicky."
Musician and friend of Claudio, Jordan Mitchell, joined UCSB student Douglass Torres and mariachi musician Julian Toledo to play the songs "Amor Eterno" and "Te vas Angel Mio."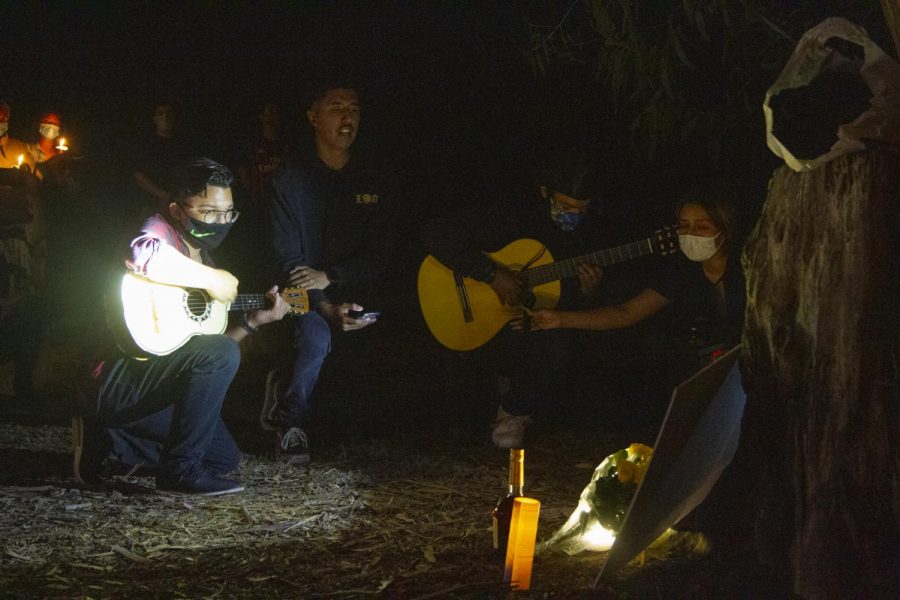 One of Claudio's former housemates, Reid Livingston, sang "Amazing Grace" before sharing memories of Claudio teaching his housemates how to dance "Bachata" in their kitchen while cooking dinner, making sure that everyone was fed.
The collected stories painted a picture of a young man who loved to have fun and spread joy whether in his home state of Massachusetts, or here in his second home in Santa Barbara.
His aunt Isalys said she was glad to see Claudio had made such an impact on his west coast community.
"On behalf of the Robles/Claudio family, we thank you for loving him while he was away," she said.
Funeral services will be held in Claudio's hometown of Springfield, Massachusetts.