Academic Senate debates teaching load unit caps, compensations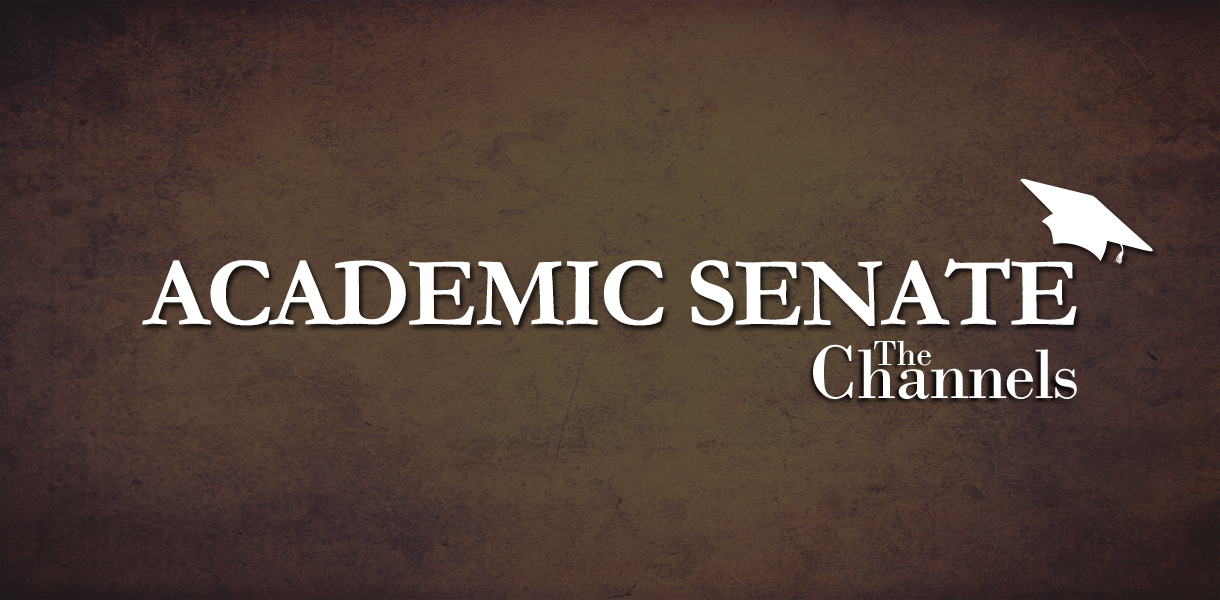 The Academic Senate worked through an intensive debate regarding teaching load units and Administrative Procedure 7210 amongst a packed agenda at its meeting Wednesday.
"I don't see us reaching any kind of conclusion on this today," said Patricia Stark, Academic Senate president.
President-Elect Raeanne Napoleon and mathematics Associate Professor Jamie Campbell represented the senate and Faculty Association in proposing recommendations from the Administrative Procedures to Collective Bargaining document. 
In a Nov. 1 joint plenary session between the senate and the Faculty Association, members clarified the focus of the two groups and discussed three strategies to assess how many teaching load units faculty members can have in a term. 
In a past Memorandum of Agreement finished in December, the workgroups sought to establish a timeline to realign with the requirements of AP 7210. 
"It allowed for temporary suspension and enforcement of the TLU cap for summer and fall of 2019 with some stipulations," Napoleon said.
The MOA was signed by Stark, Faculty Association President Cornelia Alsheimer and Interim Executive Vice President Pamela Ralston.
Ralston responded to requests to follow up and take action by asking department chairs to enforce a maximum of 21 TLUs each primary term and eight TLUs per summer session term. 
Napoleon and Campbell suggested imposing limits on overloaded TLUs during the fall and spring semesters, faculty evaluations mandated by AP 7151, and the Non-Teaching Compensation Committee to oversee non-teaching compensations by stipends. 
The suggestions were met with an immediate flood of concern throughout the room. Members were displeased with the idea of compensation being taken away and wanted more information on the practicality. 
Napoleon and physical education representative Kathy O'Connor briefly clashed during the discussion.
O'Connor voiced concerns on who determines what TLUs go to the Faculty Association, suggesting that the Academic Senate should be making the decisions. 
"You know how hard it is to find committee chairs, you know how hard it is to find committee members," said O'Connor. "All of a sudden if the committee chairs are not compensated at all, we won't have any committee chairs."
Napoleon briskly interrupted to clarify the misinterpretation that committee chairs won't be compensated, with O'Connor asking to be able to finish her sentence.
Social sciences department representative Ruth Morales affirmed that faculty will be most affected in terms of resources and classroom sizes. 
Morales suggested holding a discussion on the senate's position on negotiating TLUs. 
"We need to take a stance and we need to be one voice," Morales said. "It should be a collective voice."
The Academic Senate will reconvene at its next meeting on Nov. 20.