City College students at 5:47 p.m. Wednesday received a message from the college's emergency alert system that an armed shooter was on campus. "RUN HIDE OR FIGHT!" the message declared.
As it turned out, this was not true.
This message was sent to some 14,000 people on Wednesday, and sparked chaos as hoards of students, staff and faculty fled off campus and into buildings for cover.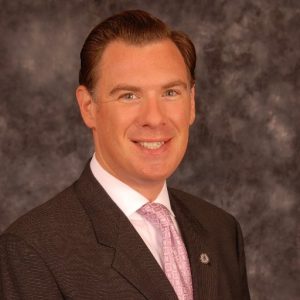 Not only was suspect Fernando Huerta unarmed, but according to Anthony Wagner, public engagement officer for the Santa Barbara Police Department, Huerta was never on campus.
Story continues below advertisement
The full messaged stated: "Armed intruder on SBCC Main Campus Cliff Drive, take appropriate action, RUN HIDE OR FIGHT!"
Wagner told The Channels that at no point did the Santa Barbara Police Department indicate to City College that Huerta was armed. 
Despite this, Interim Superintendent-President Helen Benjamin sent out an all-campus email at 7:23 p.m. Wednesday that read: "At 5:45 p.m., SBPD informed Campus Security that they believed the wanted person was armed and dangerous."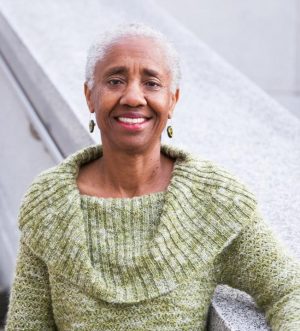 Wagner said this is "categorically false."
Executive Director of Public Affairs and Communication Luz Reyes-Martin said Benjamin's email is the official report of what took place Wednesday.
If there was no armed intruder, and the person was possibly never on campus, why was this message sent out?
The Channels through extensive interviews has attempted to piece together a timeline of what happened.
The Channels obtained Security Director Erik Fricke's report that showed how the chaotic sequence of events unfolded. 
For Fricke, the incident began when the police department called campus security to inform them that Huerta had run from officers from the Santa Barbara Sheriff's department as they attempted to serve him with a felony warrant near campus.
Fricke then called the Sheriff's Department to ask about the situation. 
According to Fricke's report, the department's dispatch described Huerta and asked Fricke to send out a campus-wide alert with the description. 
"I asked if the suspect was armed and dispatch stated that it was unknown," Fricke writes. 
The report also states that Security officer Adam Brown and Security Manager Rayce Cokeley noticed the large police presence on Loma Alta and Cliff Drive. 
Cokeley and Brown approached an SBPD Officer that was standing on the road behind the Luria Library. The officer explained that they were searching for Huerta, and when Cokeley asked if they believed Huerta was armed and dangerous the officer said they believed he was, according to Fricke's report.
Fricke responded to this information by sending out the initial "RUN HIDE OR FIGHT!" message, as well as issuing an entire main campus lockdown.
Huerta was eventually apprehended on the corner of La Marina Street and Del Sol Avenue. The lockdown was lifted at 6:34 p.m.
Reyes-Martin said there are "growth areas," for the college following the incident. Those areas include the language of the alert sent, and the lack of a bilingual message. 
The incident had a profound impact on students, with several classes canceled and many students fearing for their lives. 
Rebecca Bean, student program advisor at The Well, said many students have come in to talk about the incident with counselors. 
"A lot of them thought that was going to be it," Bean said. "Students were worried about their lives and their loved ones as well."