Five candidates are vying for the District 2 seat on the Santa Barbara City Council, looking to replace Randy Rowse who must step down due to term limits. 
At the heart of the district is Santa Barbara City College, recognized as one of the top community colleges in the country. With more than 16,000 students, the college is the largest institution on the Mesa. 
However, the college's success also brings community challenges.
Although the college's enrollment is on the decline, over 900 students are from out of the county, which impacts the ongoing housing shortage in Santa Barbara. 
Story continues below advertisement
The college is also currently operating with a $3.2 million deficit and is scrambling to close the gap before a new superintendent-president is set to take over in January 2020. 
The college has implemented a hiring freeze and made hefty cuts to its budget to help trim down the deficit, but many in the college's leadership do not believe this gap will be closed before a new leader is hired. 
Housing, enrollment, the role of international students and the safety of people who travel on Cliff Drive are all among the major issues the candidates will be grappling within the coming years.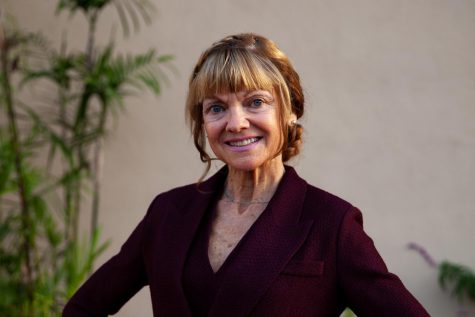 Teri Jory
Teri Jory, a business owner and a fourth-degree black belt, has taken a very active role in resolving issues on the Mesa and in Santa Barbara.
She is the President of Our Mesa Neighborhood and has implemented the Mesa Safe Program, which helps residents prepare for disasters before first responders can arrive.
Jory agreed with the other candidates that lowering the speed limit on Cliff Drive was the first step to ensuring the safety of pedestrians. 
"Cliff Drive is now a danger zone," she said.
She also said she has successfully advocated for the addition of eight crosswalks and a bike path to a Public Works proposal for Cliff Drive.
In regards to the noise complaints from neighborhoods, Jory commended the Student Neighborhood Assistance Program. 
The program, created by the Santa Barbara Police Department in partnership with City College, employs students to answer noise complaints and issue warnings to students in violation of noise ordinances. 
"The program works because students seem to respond to their peers," Jory said. 
For housing, Jory echoed the sentiment of other candidates that not only should more housing be built for students, but housing should be built for staff, teachers and people working in the city.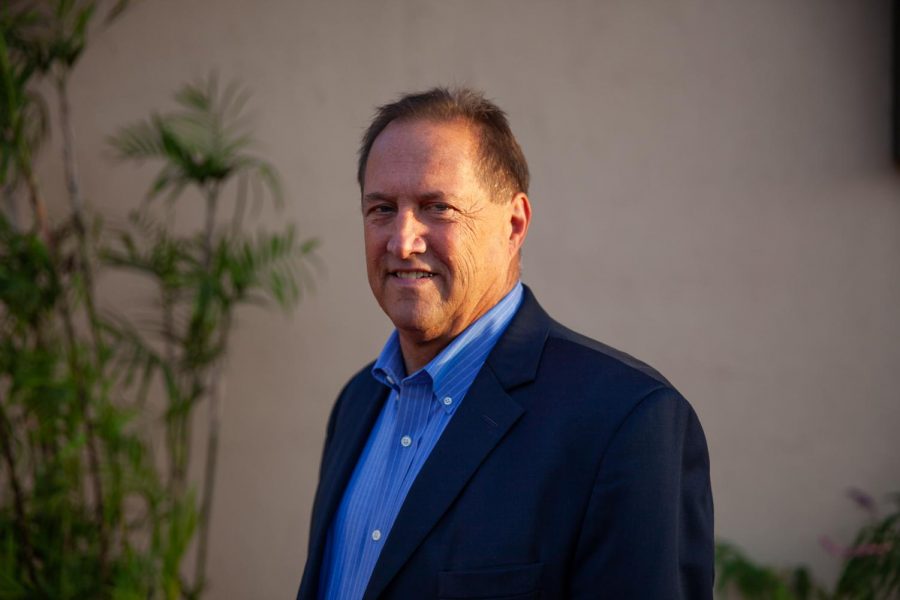 Mike Jordan
Mike Jordan has lived on the Mesa for 30 years and said the success of City College is both a blessing and a curse. 
Jordan said he believes City College should take a greater role in monitoring how students behave off-campus. 
Jordan said there is "very little oversight from the school," when it comes to noise complaints and the impact students have on neighborhoods.
A possible solution according to Jordan would be for the college to implement a system that punished students for getting in trouble with the law off-campus, be it for violating noise ordinances or for getting a DUI.
"It would help share the burden," Jordan said. "Instead of leaving it to just the neighborhood or the police department."
For Cliff Drive, Jordan also agreed with lowering the speed limit, but also said he would like to lower the number of students commuting every day to help trim down the heavy traffic.
He suggested a road-diet, which means a street with one lane going in each direction, with protected bicycle lanes to enhance the safety of cyclists and pedestrians. 
In regards to housing, Jordan said he would consider a very small test run of a housing unit on City College property for low-income and homeless students.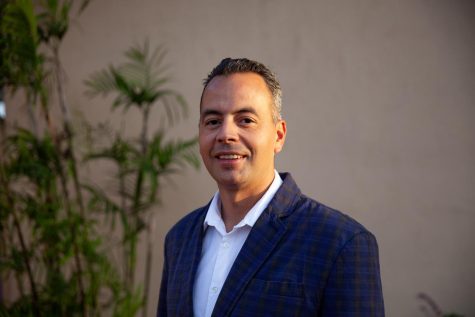 Luis Esparza
Raised on the Mesa, Attorney Luis Esparza is running again after being defeated by Randy Rowse during the last election cycle. 
Esparza often espouses to having definite plans when it comes to resolving issues facing Santa Barbara. 
These plans include re-striping Cliff Drive and handling noise complaints without involving local authorities. 
He said it's not a good use of local authorities' time to have them come running every time a college student is having a loud party. 
What Esparza said is a good replacement is an ombudsman program, which employs members of the public to investigate complaints. 
Esparza said that as the workforce in Santa Barbara rises, the city should adapt by building more affordable housing so that those who work in the city can also live in it. 
Along with the re-striping of Cliff Drive, Esparza said he would like to see at least one more crosswalk on Camino Calma, which sits adjacent to Cliff Drive between the Mesa Center. 
He said he would like to see more crosswalks, but wishes they didn't cost "a million dollars."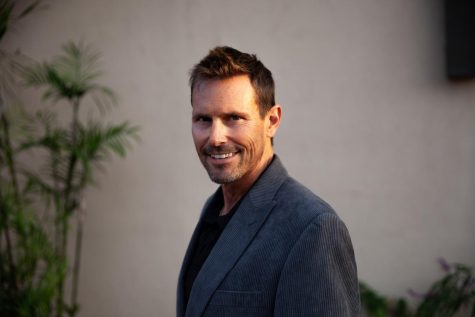 Brian Campbell
Brian Campbell moved to Santa Barbara 24 years ago from New York and was inspired to run after encountering several issues with the homeless population around the Mesa and City College.
Campbell is the only Republican running for the position but he often reminds the public that he is "not a politician." 
Campbell said he was raised to help his community, and that this run for office is a reflection of that ideology.
He said City College should focus more on serving the community instead of appealing to students outside the city to bring in more revenue. 
One of the main issues Campbell hopes to address is the homelessness in Santa Barbara.
He said he feels there are more options in reducing the homeless population beyond creating housing in "prime downtown locations."
Campbell agreed with several other candidates that the first step in creating a safer Cliff Drive would be to greatly reduce the speed limit. 
At a minimum, Campbell said, there should be two crosswalks added to the areas between the Mesa Center and City College. 
Campbell said he has too often seen children and college students dart across the busy street to make it to class on time.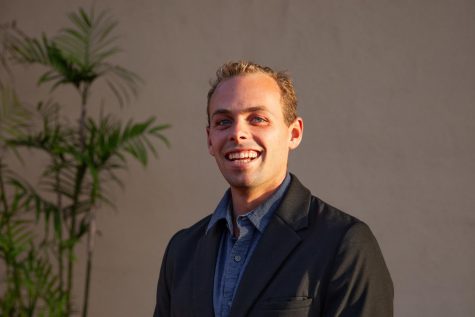 Tavis Boise
The youngest of the candidates, Tavis Boise, 25, said he is running to create a better world for himself and his children. 
Although Climate Change is arguably his biggest concern, he is also concerned about the well-being of students and low-income residents. 
Boise has several ideas for increasing the amount of housing for students and low-income residents in Santa Barbara. 
He said he would like to see the minimum wage increased to $15 an hour before it is scheduled to increase in 2022. 
He also said he wants to push for a higher percentage of units built to be affordable to low-income residents.
As of now, 10% of units built have to be affordable to moderate earners in what is known as the "inclusionary requirement."
Boise said that if elected, he will push to have this percentage raised to 25%. 
Boise's approach to noise complaints was vastly different than the other candidates, claiming Mesa residents have a responsibility to involve students in the community. 
"Putting a face to a neighbor is a good way to help the issue," he said.
For Cliff Drive, Boise also agreed that reducing the speed limit was the first step in improving the safety of pedestrians.