Budget cuts continue to weigh heavy on College Planning Council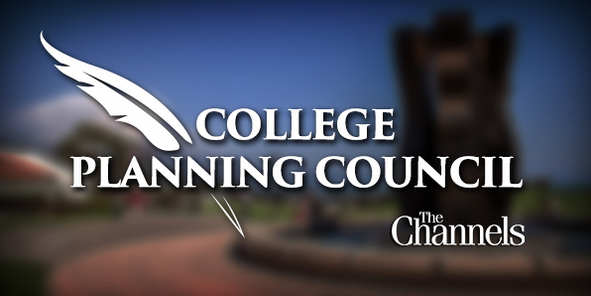 Kai Zheng, Arts & Entertainment Editor
September 18, 2019
The College Planning Council met Tuesday to discuss potential areas to cut costs in light of City College's continued budget cuts.
Interim Superintendent-President Helen Benjamin created a document containing suggestions for budget reduction and determining alternate sources of revenue that was presented at the meeting.  
Members of the council were instructed to review the document and come back with a list of their top 10 solutions for budget readjustments at the next meeting on Tuesday, Oct. 1. 
Some of these suggestions include a freeze on full-time hires, a freeze on opening new positions, and dropping summer sessions at City College. 
City College has already successfully lowered the deficit by a considerable amount, shrinking it from about $4 million to $3.2 million.
Despite this, Benjamin said she wants to solve this problem before a revised budget for the college is due on June 30, 2020, not wanting to leave this deficit for the next president to handle.
Another topic of discussion at the meeting was the drafting of a new 2019-2022 Student Equity Plan. 
The California Community Colleges Chancellor's Office requires all city colleges in the state to adhere to certain requirements regarding equity.
The Student Equity Committee aims to lower the equity gap by 40% by Oct. 15, 2019, a deadline that has been extended twice already. 
The committee aims to tackle the equity gap in a two-phase approach.  
Phase one's objective would be to lay down goals and a foundation with phase two focusing on carrying them out. 
"I think it's a great job," Benjamin said regarding the current draft of the Student Equity Plan. 
Implementing a new equity plan raised issues with council members regarding the cost, some saying the new plan could worsen the college's budget issues.
However, Z Reisz, director of institutional assessment, research and planning for Student Success Equity, said the new plan focused on "changing the way things are done instead of buying something new." 
Council members were asked to review the proposed plan for discussion at the next meeting when the council reconvenes Tuesday, Oct. 1.