Beebe apologizes, CPC considers solutions for campus racism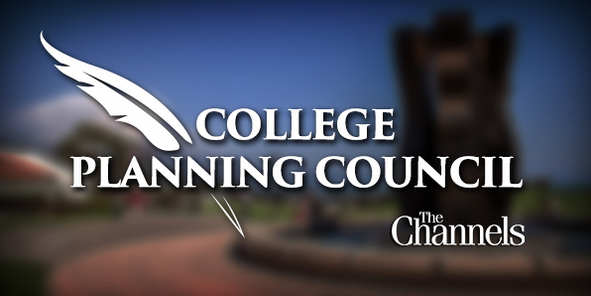 The College Planning Council considered possible solutions to the institutionalized racism at City College Tuesday following a racial slur used in a Gender Equity Workgroup meeting.
Vice President of Business Services Lyndsay Maas has been put on unpaid leave indefinitely after using the racial slur, stating "I can't believe our students are called [N-word] on campus." Since being put on leave, multiple coalitions and associations have formed and several students and faculty have been speaking out at various meetings.
During the meetings, many called for Maas' resignation and criticized Superintendent-President Anthony Beebe for how he was handling the issue, which Beebe apologized to in Tuesday's Council meeting.
"My initial response was a typical administrative response," Beebe said. "That is not the response that you need to have when you're involved in a racist situation or when you're dealing with racism.
"Obviously when we're talking about people who have been injured or traumatized by something like racism that's got to be your first area of concern, being able to listen actively with those people, being able to understand where their pain is and where they're coming from."
Though many people on the council referenced anti-racism training for faculty as a possible idea to combat the institutionalized racism at City College, Dean of Educational Programs Kenley Neufeld said that his training didn't adequately prepare him for this sort of situation.
"I've had dozens of hours of anti-racist training and I feel completely helpless other than what I'm doing which is talking to people," Neufeld said. "And that's what we need to do as leaders on this campus that's what you need to do, Anthony: be out on the campus and listening to people everywhere."
In addition to the training, members of the council suggested other ways of combating racism at City College such as having a recurring item on the council's agenda to talk about progress and solutions and having a complaint procedure so that people have a single procedure for reporting racism and harassment.
Christopher Johnson, dean of student services, said that the changes that need to happen are going to take time because of how these issues are rooted in the college.
"All the things that are taking place are embedded in the college," Johnson said. "We need to tear down the structure, the structure that keeps feeding the things like the gender bias and that keeps feeding things like racism."
During the meeting Beebe introduced to the council Rhonda Magee, a law professor at the University of San Francisco who he invited to advise him on how to help the college and respond appropriately. However, while Magee was invited to assist Beebe specifically, she said that she would be willing to offer her support to the council about how to respond to racism on campus, and even gave some advice to the council during the meeting.
Magee said that both finding ways to help students immediately and structural rebuilding are necessary. From her perspective, work around social justice is always comprised of two major strands, one "what are we doing, what are the outcomes," and the other "how are we doing this."
"Building community again takes a lot of time and effort and intentionality," Magee said. "None of this will be easy, and no one thing is going to solve it, no one person, supporter or advisor…maybe it will take beyond our lifetime to fix everything were talking about.  
"We're not going to solve it this year but we're also not going to give up on it."