SBCC student senate proposes bylaw to ban meat products
On Friday the Student Senate considered passing a bylaw that would restrict all Associated Student Government funds from being spent on meat products.

The proposal came from student Robert Coronado, who stated that animals were not the only beings to benefit from the change. He argued that consuming less meat and switching to a plant-based diet contributes to the decline of heart disease risk and decreases gases that affect climate change.

"We're hoping that this event will pass because it will send a message to the entire student body and it is an educational institution," Coronado said. "We should be educating people about these issues…plus they can always purchase meat on their own." 
The bylaw proposal states, "All ASG funds including but not limited to the Student Representation Fund and the ASG General Fund will not be used to purchase any food products that contain meat. This restriction does not apply to ASG's trips to out of town conferences or to club grants."
While this change would only pertain to events funded by the student government, the concern from the senate centered around whether or not restricting people's food options is the example they want to set as student leaders.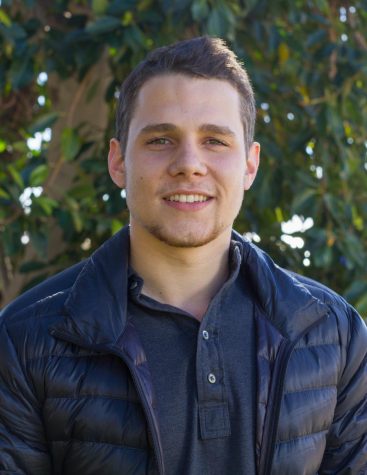 Nicholas Currie, the student government secretary, said he was against the change, stating that he didn't believe it was right to take away students' power. He said students should have a choice to make the "right decision" or not. 
"I think our job is to advocate for all the students rights" Currie said. "I don't think restricting a student's choice at an ASG event is the right way to go about teaching people to save the planet. I feel like that's really communistic."
The senate also discussed how co-sponsored events would be affected by the change.
"Let's say EOPS comes up to us and says we have this great event, we want you to be involved, we just need some money," said Joshua Oken, vice president of internal affairs. "We'd have to say no if they're serving meat."
Nicholas Hofstatter, the commissioner of sustainability, said that while he understands where everyone is coming from with their oppositions, he believes that the restriction is the first step to making City College more globally responsible.
"If we want to do something to actually make a change, we need to start acting now," said Hofstatter.
According to Student Senate President Joshua Villanueva, after the bylaw change is formally proposed, students will have one week to comment before the senate votes on it the following week. However, no motion was proposed during Friday's meeting.