School of Extended Learning offers unique adult education
City College's School of Extended Learning has begun its first official semester, offering many tuition-free classes towards adult education.
Adult education classes are offered at the Schott and Wake campuses. Dr. Melissa Moreno is the Interim Vice President at the School of Extended Learning and the one who started the program, which was strongly advocated for by Superintendent President Anthony Beebe.
"The classes can help to get a job or improve relationships. It's not just for work, but for life skills," said Extended Learning Instructor Linda Croyle.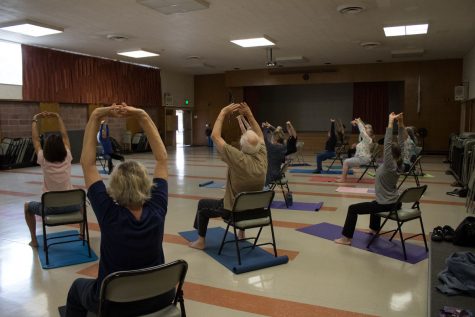 The classes are geared to help students expand their capabilities. Croyle explained that this often results in improved performance at one's current job, increased salary, securing a new job, changing careers, or re-entering the workforce.
Croyle has taught classes for the Career Skills Institute, which has now rebranded into the School for Extended Learning, since Sept. 2015.
"From the moment I started I loved it," Croyle said. "The class content is outstanding, the students are motivated and engaged and I feel like I am doing what I love and helping people become better versions of themselves."
The classes and related curriculums were all developed from the results of surveying local businesses and organizations and asking them what skills their employees, and/or prospective employees, needed to further develop to better succeed at their jobs.
Extended Learning has several programs that bridge to credit including construction technology, allied health programs, and a green garden program that bridges to Environmental Horticulture.
Yardi Systems and Cottage Hospital, among several other companies, send selected staff members to these classes for professional development. UCSB's Leadership Institute, run through the Human Resources department, also has students part of the extended learning program which they can apply for.
International students who wish to better their English skills can take advantage of the School of Extended Learning's English as Second Language program. These tuition-free courses aid people who are working towards learning a language so they can survive in the American workplace.
"When I joined the team of instructors, we had an influx of refugees. The program expanded and obviously was very important for the students introduction to the English language as well as American customs," said Molly Laula, English as a Second Language instructor.
Laula has taught through City College's adult education classes since 1980.
"I, and other instructors, have watched many students start at learning the alphabet and phrases of communication to holding jobs in our community and continuing their education at SBCC's main campus."
There needs to be at least 15 to 17 enrolled students to run a class. As the courses become more well-known, the maximum can be up to 28-30.
"A lot of the classes are not full enrollment yet but 374 course sections are offered for Fall 2017, which is about 7500 students," said Moreno.
"We have over 400 sections in fee-based, which are not included in free tuition classes, which used to be called the Center for Lifelong learning."
The classes under the previous Center for Lifelong learning will be co-branded under the School of Extended learning. Tuition-free courses are only those which are allowed by the state according to Moreno.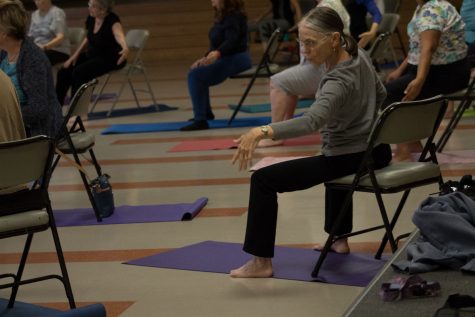 Over time, fee-based classes will be reduced to maximize free tuition classes. Some fee-based classes can be made free and others will not, like fitness-based classes.
Yoga Teacher Fredda Spirka has been teaching City College adult education for over two decades. She offers a fee-based seated yoga class, allowing students to "work with their limitations."
"They're loyal and they're devoted, especially the people who take the all ages and stages gentle yoga, they love the class," Spirka said, talking about her students.
---
Clarification:
A previous version of this article referred to "fee-based" classes as "C-based" classes. The article has been updated to correct the misunderstanding.