SBCC football player suspended and arrested for suspected rape
A City College student and former Vaqueros football player was arrested last month for suspicion of rape by force on Oceano Avenue.
According to Sergeant Riley Harwood of the Santa Barbara Police Department, Kenechukwu Denzel Ugwueze was arrested Sept. 11, stemming from a report filed on the first of the month. The incident was reported by the victim, a 19-year-old female City College student.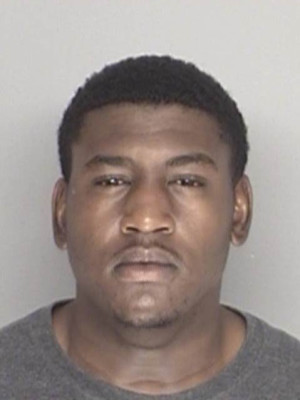 The Santa Barbara District County Attorney's office is currently prosecuting the case, and confirmed no weapons were involved, and no physical injuries were reported.
After a similar incident last September, City College indefinitely suspended another student charged with rape until a verdict was reached.
The state recently empowered City College to suspend Ugwueze a minimum of two years if found guilty, as well as possible expulsion.
The Channels has been attempting to report on this case for several weeks, making numerous calls to administration for comment.
On Sept. 30, City College's Public Information Officer Joan Galvan responded by saying not to call back unless she was given the student's name.
Athletic Director Ryan Bryne could not confirm the name, but did confirm a Vaqueros athlete had been suspended from both school and the athletic program for "conduct violations."
When given the name today, Galvan passed the call off to Dr. Ben Partee, dean of student development. Partee could not be reached this morning at 11:30 a.m., and did not return a request for comment today.
It is unclear at this time if Ugwueze is still suspended from City College.
The Jeanne Clery Act states that any school participating in student aid programs must report crimes of this nature on or near campus in an annual report, though the incident has not appeared on the college's crime log.
Ugwueze's next scheduled hearing is set for Nov. 2. The story will be updated as more information becomes available.
Update Oct. 23: Ugwueze is still in custody, and his bail has been set for $100,000. As of this time, administration has not responded to a request for comment, and The Channels is submitting a California Public Records request to the college today.
Update Oct. 28: After submitting a California Public Record request, City College PIO Joan Galvan has confirmed today Ugwueze is no longer enrolled at the college.