City College student arrested on double rape charges, suspended
For the first time in City College history, a student was suspended for an off-campus offense.
On Wednesday, Sept. 3, Herbert Keith Wells Jr., 18, was arrested and charged with the forcible rape of two women. On Friday, Sept. 5, the college announced Wells had been put on "interim suspension."
Erik Fricke, director of security, confirmed that Wells is a first-time student and has been enrolled at the school for less than two weeks.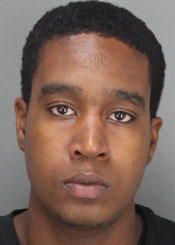 The police report states that both incidences took place off campus, only a few weeks apart, in an apartment complex on Oceano Avenue where Wells resides, located only a few blocks from West Campus.
Oceano Avenue has been unofficially named the "mini Isla Vista" for its partying and other disturbances.
"He was immediately suspended from the college," said Joan Galvan, public information officer for City College.
She said that City College takes allegations of these types very seriously and that the school follows a very strict code of student conduct on these matters.
On Sept. 2, a revised administrative policy was approved for the Standards of Student Conduct that lists offenses that constitute "good cause" for discipline. This is the first semester that these procedures have been put into action since the policy's revision.
Number 12 in the code states that in the case of "verbal harassment, physical abuse or hazing or engaging in harassing or discriminatory behavior based on…gender…or any other status protected by law, on or off College premises…" constitutes disciplinary action, including suspension.
"If these allegations prove to be true, he will be expelled," said Galvan.
After sending out a warrant for Wells arrest set at $100,000 detectives searched his apartment Sept. 2 and found that he'd returned to Long Beach where he previously lived.
That same day Wells turned himself in at the police department, accompanied by his family. Detective Charlie Katsapis had contacted him by telephone the night before and arranged for him to surrender himself at the station.
Wells was taken to Santa Barbara County Jail for the charges of forcible rape of the two women.
The investigation is active and SBPD is looking for more victims of unreported incidents, since investigators are concerned that more may have occurred.
Follow The Channels on Twitter @TheChannels or email us at [email protected] 
Editors Note: An earlier version of this story referenced the wrong section of the administrative policy.