The dark side of Santa Barbara: remembering shocking horror stories from times gone by
The Channels Opinion Pages | STAFF COLUMN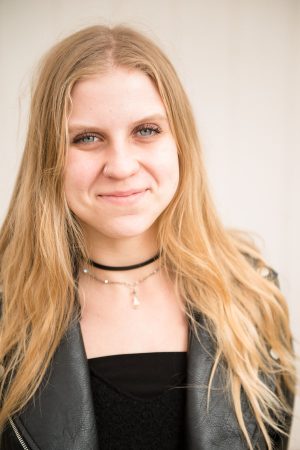 Santa Barbara is a town known for its gorgeous views, great beaches and hiking, expensive real estate and easy-going culture. In a place this beautiful it is sometimes easy to forget that horrific and shocking things happen here just like any other place, many of them extremely high-profile and featured on national news.
Growing up here there were stories akin to urban legends about the Zodiac killer striking in town, but these tales were closer to ghost stories than verified facts—or so we thought.
As I got older, I was taken aback when I learned of all the real-life horror stories that had occured in places I was all too familiar with.
For example, in high school my friends and I would venture to the well-known hiking spot known as "Lizard's Mouth" to party, a sometimes foolish but not uncommon practice among local teens. Often times, people would tell stories about a teenager who was kidnapped and brought up there to be killed and buried close to the trail.
Socially, Santa Barbara is a very small town. Rumors spread fast and it feels like everyone knows each other, which makes it surprising how rarely the gruesome events which have taken place in our little town are mentioned.
The Isla Vista shooting in 2014 is what comes to mind to most when  asked about major Santa Barbara crimes. That chilling Friday night when a gunman drove around firing at anyone he could, specifically young girls at a sorority house, was a crime locals will never forget. In a video posted to the shooter's Youtube channel and a manifesto later found in his residence it became clear the shooter's motive was about his anger about being a virgin. He felt that women owed him sex and was particularly angered about blonde women dating black men.
Another memorable example are the crimes of serial killer Thor Nis Christiansen who lived in Solvang and targeted young women in Isla Vista in the late seventies. The Annual Isla Vista Juggling Festival has been held since in honor of his third victim Patricia Laney.
The town is no stranger to visits from serial killers. In 1972 what is now the Santa Barbara County Sheriff's Office issued a press release stating that they believe the 1963 murder of Robert Domingos and Linda Edwards was the work of the infamous Zodiac killer based on his operational profile. This theory is supported by many experts on the Zodiac, some of whom believe it was his first attack.
Yet another serial killer example surfaced recently through DNA evidence the police linked to the 1981 murder of Goleta couple Dr. Robert Offerman and Alexandria Manning. They linked the murders to the California serial rapist and murderer being unofficially called  "The Original Night Stalker" or "East Side Rapist." He is suspected of at least eight murders and 40 rapes across the state between 1979 and 1986, but has never been caught.
Famous sex crimes have also taken place in Santa Barbara. After the Boston Globe's Spotlight team uncovered child sexual abuse by Catholic priests and then found that the church moved these priests to a different parish rather than addressing the issue, similar situations within churches were exposed all throughout the country and world. Saint Anthony's Seminary in Santa Barbara was a Catholic school for boys where it was later linked to the Boston Globe's discovery. In fact, 25 percent of the priests who taught there were molesting students.
Whenever I walk through the gorgeous rose garden next to the mission, I see the tower of the building which used to be the seminary poking through, and can't help but remember the story of all the young boys who were molested there.
The links to high profile crimes in this town goes on and on. The Black Dahlia Elizabeth Short was arrested here, Charles Manson once lived in a house on Bath Street, Michael Jackson's child molestation trial was held in town due to Neverland Ranch being in the county, and the local post office was shot up by an ex-employee—one of many similar crimes at the time which spawned the term "going postal."
I'm surprised the Museum of Death is in Hollywood and not smack dab in the middle of State Street.
Santa Barbara is known for being a place celebrities can live without drawing a lot of attention, so perhaps this attitude has had an influence on how much we talk about high profile crimes here.
Considering how much Santa Barbara has been involved in crimes of national obsession, it is shocking how little these events are acknowledged as part of our town's history. One would think we would speak more about how we have been affected by these horrific crimes in our tight-knit community. But, although they are not talked about frequently, they continue to live on in our community as material for Halloween dares and stories for local children to scare their friends with.
Correction: April 30, 2018
An earlier version of this story misrepresented the motivation behind the Isla Vista Juggling Festival, and has been corrected to reflect the event accurately.