Assembly, Supervisor contests will have 'super' impact on City College
The Channels Opinion Pages | EDITOR'S LETTER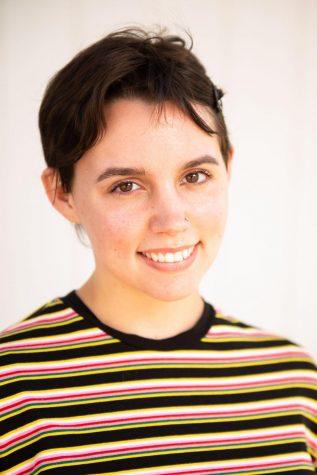 Super Tuesday is here and after tonight America will have a clear picture of who the Democratic presidential nominee could be. Fourteen states will go to the polls, including California. 
Right here in Santa Barbara, we have our own Super Tuesday that will be full of drama and potential surprises.
Seven candidates are vying for an open spot in the 37th District California Assembly. The top two will face each other in a November runoff. 
It's a contest of particular intrigue to City College students.
One of the candidates, Jonathan Abboud, is a member of the Santa Barbara City College Board of Trustees. He's 27, energetic and ambitious. He's also endorsed by Democratic frontrunner Bernie Sanders, the only candidate to have an endorsement from a presidential candidate.
Charles Cole, a former, albeit for a short time, City College student is also on the ballot, the sole Republican in the contest. The political watchers believe he will snag the top spot tonight because he's the only member of the GOP on the ballot.
City College falls into the 37th District, and we at The Channels understand the impact any decision made at the state-level could have on the delicate chemistry of the college. 
The Channels editorial board interviewed six of the seven candidates for the Assembly District. Steve Bennett, Steven Blum, Jason Dominguez, Elsa Granados, Cathy Murillo and Abboud took the time out of their busy schedules to meet with The Channels Editorial Board. I reached out to Cole through his father, who declined the interview on his son's behalf. 
We asked the candidates questions about City College enrollment, funding, campus climate and affordable housing. We were impressed with all the candidates to various degrees. 
Our perspective on each candidate was influenced by their understanding of City College issues.
Honestly, any one of the six candidates would make a positive impact in the state legislature. The Channels editorial board decided to refrain from making an endorsement until the November election, when it's down to two final candidates. 
But here are some of the collective thoughts on the candidates from the ed board.
We appreciated Abboud's enthusiasm and knowledge of the issues. He has been a strong voice for students and campus equity as a member of the Board of Trustees. He's a hard-worker and whether he is in the Top 2 this time or not, he's clearly destined to have great impact on a larger stage eventually.
We were equally impressed with Mayor Cathy Murillo. She spoke to us in a straightforward manner, and took our questions seriously. As students, we often feel as though candidates do not see us as real journalists with an understanding of nuanced issues, but Murillo did not treat us this way. She clearly cares about the community and City College.
Steve Bennett showed a commanding grasp of the issues. He has a tremendous amount of experience and there's no doubt that he would be successful in Sacramento.
Elsa Granados was thoughtful, caring and knowledgeable about the issues. She has worked professionally to empower women and give them a voice and she would also be a welcome presence in Sacramento.
We found Stephen Blum to be funny and down-to-earth, also with an impressive resume as a teacher former Trustee.
Jason Dominguez, likewise, has an impressive background. He has experience as a City Councilmember. Despite this, we felt many of his answers held an air of condescension. 
Cole appears to be least-prepared for any leadership role, much less in the California Assembly. We found some of his rhetoric on his website and in published comments offensive and disrespectful. Let's hope Republicans look beyond the "R" in his ballot designation and simply vote for any of the other six more qualified candidates.
We found some of his rhetoric on his website and in published comments offensive and disrespectful.
Super Tuesday also features an epic match between Das Williams, First District Santa Barbara County Supervisor and challenger Laura Capps. 
The two have tangled over cannabis, oil and campaign finance, and the contest has earned marquee status on the ballot. 
The results of the presidential primary carry great significance, but there's so much more on the ballot that will have great immediate impact for the community. 
I am happy to lead a staff of emerging journalists, like-minded people who are creative, willing to take risks and have a deep passion for serving as a watchdog for government and informing the public. We work hard at The Channels to adhere to professional journalism standards. We strive for accuracy and completeness. We sometimes fall short, but we never fail at giving 100% to this profession helping our audience feel more informed and empowered in our efforts. 
Check back to The Channels all week for coverage of the election.