City College had four women's basketball student-athletes named to the Academic All State team and will be recognized at The Banquet of Champions at 6 p.m. on March 9, at West Hills College Lemoore. 
Brianna Jacobs, Isabella Jensen Williams, Janet Arias, and Isabella Favazzo are the four student-athletes being honored for receiving a 3.5 GPA or higher while taking 24 units or less. The girls have learned to lean on one another for support in classes and described how they managed their school work with 12 hours of practice a week.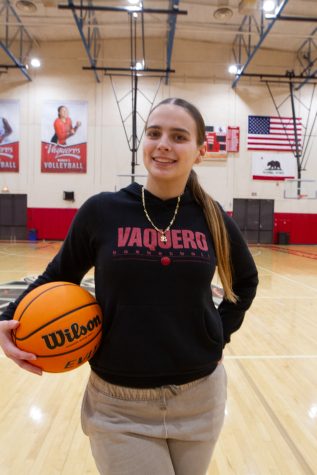 "Practice starts at three and I would always come to school around 12 or one and do homework in my coaches office, I focus better at school," Jensen Williams said. "And when we would go on roadtrips during pre-season, everyone had homework and we would all do work together on the bus or in the hotel." 
The athletes talked about how supportive their coach is when it comes to their academics. According to head coach Sandrine Krul, the girls are never penalized for missing practice for a class. 
Story continues below advertisement
"It empowers these young women to understand that you have to have balance in life," Krul said. "We push student before athlete." 
Coach Krul emphasized that if any of the players needed help with their schoolwork, she would get the resources they needed to succeed. The well-rounded coach underlined the importance of never compromising basketball for school, and it has paid off. The whole team has a 3.5 GPA average and they are nominated
for the Academic All State Award at The Banquet of Champions.
While basketball and school has taken up most of Favazzo and Arias' free-time the past three years, they have maintained a routine and learned how to successfully manage their time during the season. 
"Me and Janet have been here for three years so it's just kind of our routine now," Favazzo explained. "Basketball goes all year round so you get used to balancing school and practice." 
As student-athletes, the girls get study hall time where they are required to meet the minimum hours each week. First years have to spend at least three hours in study hall per-week.
According to Favazzo, the girls have to sign into study hall with their student ID card and Michael Gamboa, Coordinator of Student Athlete Success Programs, will email Krul and let her know which girls did not meet their study hall time requirements for the week.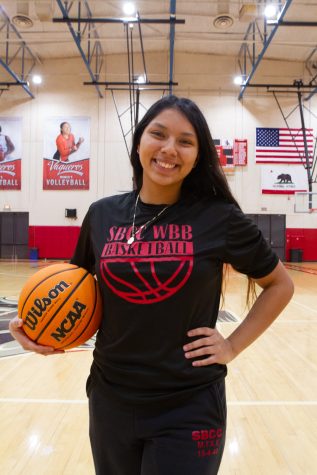 "Depending on your GPA and if you're a returner, the hours can decrease," Arias explained. "But it was really helpful to have study hall time." 
According to Krul, she doesn't have to teach the girls to be disciplined or force them to go to study hours, and the athletes want to succeed in school because they are all driven to transfer to a four year university and continue their education beyond City College. 
"The biggest thing was having discipline every single day," Jacobs said. "Out of my two years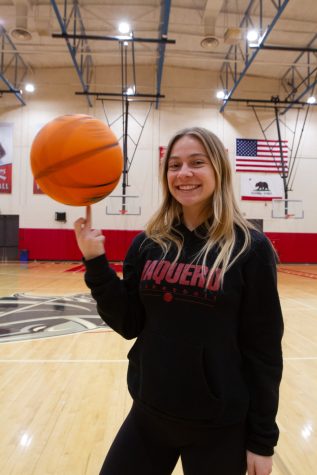 here I never lived with another athlete, so I was around a lot of parties and people who stayed up late. It was tough but you have to put yourself first." 
Jensen Williams, Jacobs, Arias and Favazzo were all starters on the basketball team this past season and this is all their last year as a Vaquero. They are waiting to hear back from four year universities and Favazzo hopes to continue her basketball career. 
Jacobs and Jensen Williams were named to the 2022-23 Western State Conference North Division All-Conference Team. Jacobs sits eighth in the conference in three-pointers made (36) and is the teams top free throw shooter at 78.4%. Jensen Williams sits second in conference in assists (3.9) and steals (3.0). She also sits fourth in both points (14.3) and rebounds (8.6). 
At the Banquet of Champions, the girls will receive a framed certificate for their work in school.