SBCC kicks off athletics season with new Interim Athletic Director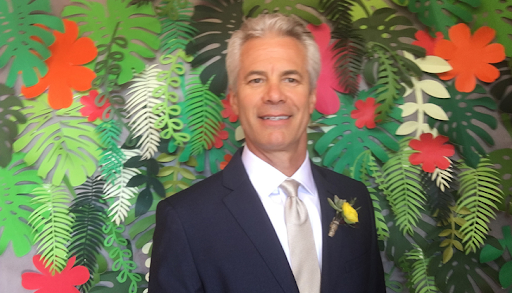 New City College Interim Athletic Director Jerry Hannula is ready to saddle up and lead Vaquero athletics.
"My goal is to keep us out there and participating, and keeping the staff and student athletes as healthy as possible," Hannula said. "My biggest role is going to be walking through the process; walking the coaches, student athletes, and everyone through the process."
Hannula officially arrives at City College on Sept. 13 with over three decades of experience working in community college athletics. He had spent the last 29 years at Saddleback College where he served as the assistant athletic director for 15 years before retiring in May of 2020. His prior experience included El Camino College and Cuesta College.
"[Jerry] knows California community college athletics," said former Acting Director of Athletics Ellen O'Connor. "He understands the system and what it takes to run an athletic program."
Part of what appealed to Hannula about the role at City College is the familiarity he has with the community.
Hannula remembers serving on committees with O'Connor, as well as working with eligibility clerk Akil Hill, previous athletic director Rocco Constantino and former sports information specialist Dave Loveton. Hannula also noted connections with athletic trainer Joe Farias, and recently retired coach Chuck Melendez.
"He's been very involved in the California Community College Athletic Association at the state level," O'Connor said. "He'll be able to hit the ground running."
Hannula steps into an athletic department that is competing in its first intercollegiate games since the COVID-19 shutdown in spring 2020. City College opted out of both the fall 2020 and spring 2021 seasons of CCCAA competition due to COVID-19.
"This is an unprecedented situation," Hannula said. "There are so many rules and regulations that it's taxing on the staff. It's a day-to-day change based on what health and government leaders are asking."
With fall being one of the busiest times on the community college athletics calendar. O'Connor noted that one of the critical responsibilities will be ensuring the eligibility of over 300 City College student-athletes.
"A major goal is to avoid any kind of eligibility issues," Hannula said.
Another area of focus will be student athlete success programs such as the Academic Achievement Zone.
"You've got to do well in the classroom," he said, "or it doesn't matter how well you do on the field."
Hannula also intends to use his previous experience as an award-winning sports information director, as well as in marketing and public relations to "keep the program moving forward."
The interim athletic director role runs until June 30, 2022.
"I'm really looking forward to getting [here] and meeting people," Hannula said. "With the history of Santa Barbara itself, it fits so well. It's all about the cowboy."