She grew up in a maintenance shed behind the third green on the grounds of the Royal Nepal Golf Club in Kathmandu, Nepal. Every day, she watched golfers walk by with their putters and their irons, dreaming of joining them. Her father, who worked at the course as a security guard, saw the way the game intrigued his daughter, so he cut down a branch from a nearby tree and sculpted it into a club. 
Now, Pratima Sherpa's talent and dedication to the sport is the worst-kept secret in Nepal, as she continues to capture the attention of the golf world. 
As an only child, Pratima learned to play on the 18-hole course that became her backyard. She focused on the sport and practiced nearly every day before school.  
"There are no other sports except golf," Sherpa said. 
Story continues below advertisement
When she was 11, a member of Royal Nepal saw Sherpa's rising talent and gave her a set of mixed clubs. 
The president of the club invited her to join the course's youth camp, where she honed her craft. 
Golf programs in Nepalese schools are non-existent compared to high school and collegiate programs in the United States. Sherpa has made headlines because she is on track to become the first professional female golfer in her country. 
Her father was hesitant to allow her to play when she was growing up because in Nepal golf is known as a rich peoples sport, for retired men and women. 
"My dad didn't support me before," Sherpa said. 
As a teenager playing among men, Sherpa had the chance to work hard and make a name for herself among the Royal Nepal faithful, and she did.
Oliver Horovitz, a freelance golf writer and host of Caddie Codes, was in Nepal in April of 2016 on assignment with friends Vlad Weinstein and Miles Ashton when locals at the Mt. Everest base camp told him that if he was writing about golf, he had to meet Sherpa. 
"I was instantly blown away with her," he said.
They played nine holes at Royal Nepal, with Horovitz caddying for Sherpa. He pitched Sherpa's story to Golf Digest that night, and it was published later that year. 
"She's such a glowing example of Nepal," said Horovitz.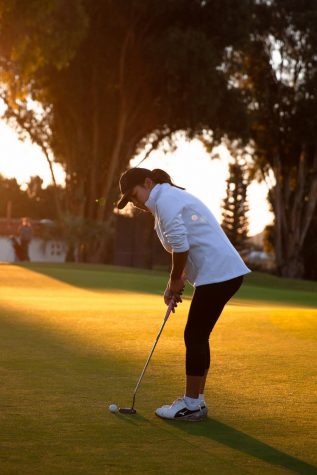 Horovitz became a strong supporter of Sherpa and a friend of her family. He launched Team Pratima in 2016 along with Weinstein and Ashton. The site was created to cultivate a community of people that are rooting for Sherpa in every step of her career. 
Following the article, ESPN released a documentary on Sherpa titled "A Mountain to Climb," in 2018.  
Prior to the release of her documentary, the Montano family in Ventura had read Horovitz's story on Sherpa and reached out. They had a daughter about to begin studying in Nepal so they offered to host Pratima in California. She toured City College and met head coach Chuck Melendez. Sherpa was impressed with the school and decided to return to Santa Barbara to play college golf and major in business. 
"I thought to myself, 'If you want to be a professional golfer, you have to go to the United States,'" she said. 
The lack of collegiate golf in Nepal drove Sherpa to Santa Barbara, but the strong golf program and proximity to her original host family are what made her want to stay. 
Now, Sherpa spends her weekdays with the Hurtado family in Santa Barbara, and the weekends in Ventura with the Montano's, where she hits the best beaches in Southern California and plays a game or two of badminton. 
Though Sherpa could have gone to a variety of other schools, her first visit to Santa Barbara two years ago left her wanting to come back to a place she knew she loved. 
Since joining the Vaqueros, Sherpa has played well, recently tieing for second place in the team's eighth Western State Conference tournament. 
Sherpa has become one of the team's leaders, in a squad compiled of all freshman with the exception of sophomore Alexa Bleth. 
Bleth spoke of how hard it was for her to fit in in her freshman season last fall but has made a point to welcome Sherpa and her new teammates.  
Coach Melendez has fostered a strong program at City College, and Santa Barbara is a stepping stone for Sherpa, who wants to transfer to a Division I school next year, and then go pro. 
Though her career in the states is in its beginning stages, Sherpa already has a growing fanbase and an entire country cheering her on.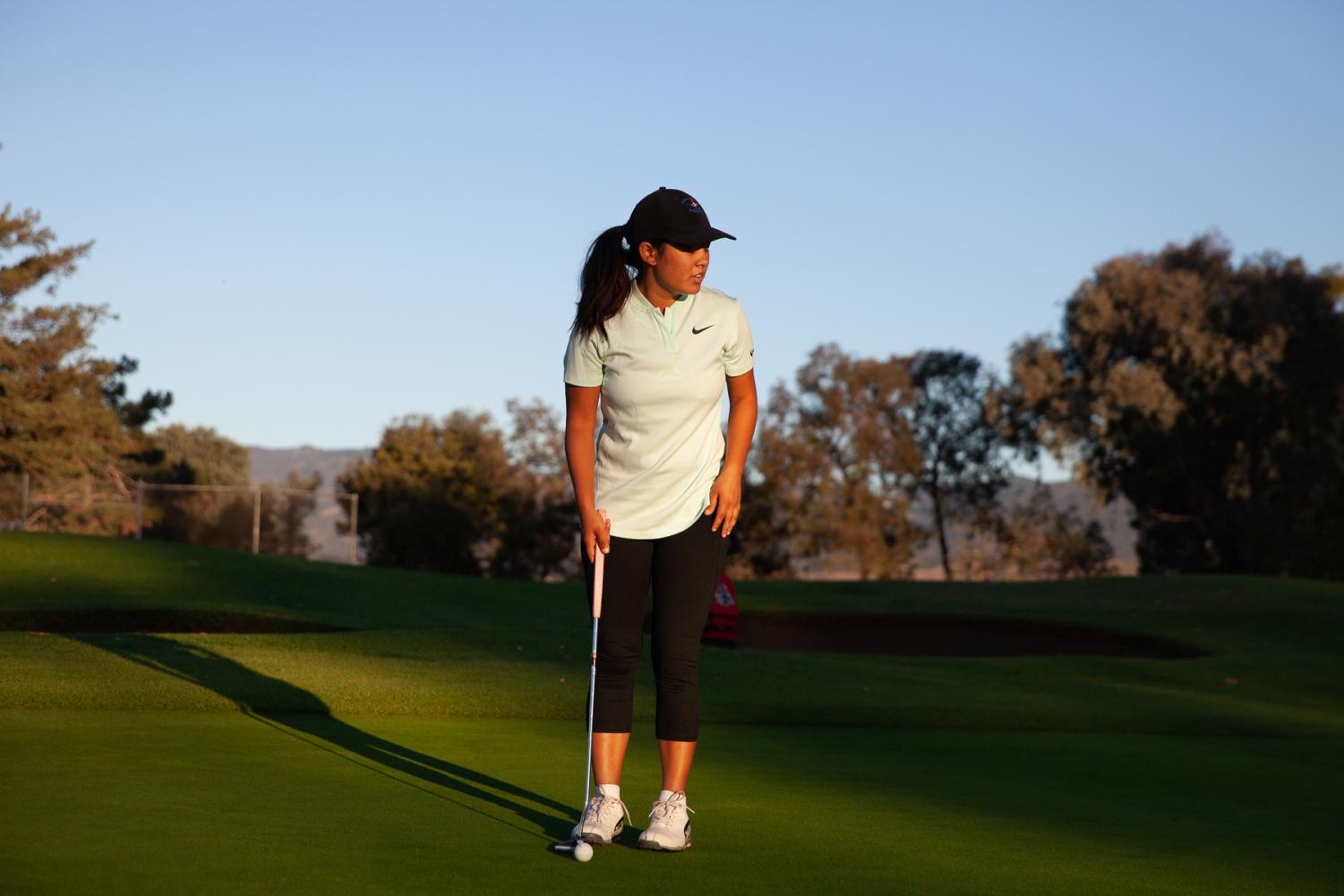 "People in Nepal are really proud of Pratima," said Horovitz.  "It just takes such tremendous courage to do what she did." 
Sherpa is doing what nobody else in her country has, and she is determined to be the best. She wants to play at Pebble Beach, and she wants to make her country and her family proud. 
"I'm going to play golf and make my parents happy," she said.