The last Academic Senate meeting of the semester focused on transition on Wednesday, by acknowledging its many accomplishments this year and welcoming new senators.
The senate began the meeting by announcing Pam Guenther, associate professor of mathematics, as the Annual Faculty Lecturer of the Year for the 2016-17 year.
"I think many of us know the amazing work you've done in the classroom for a very long time, with ESP [Express to Success Program], and PSS [Partnership for Student Success], working with so many at risk students, so thank you," said Academic Senate President Dr. Kimberly Monda.
The award is the highest honor City College can offer. Dr. Kelly Lake, early childhood education professor, received the award last year.
Story continues below advertisement
"Thank you very much, I am pretty much speechless, which is unusual," Guenther said.
Dr. Priscilla Butler, associate professor of English as a second language and the president-elect for the senate, will take over for Monda as president, and Dr. Laurie Vasquez was elected to continue as vice-president.
"[She] has done a wonderful job as VP, filled in in so many situations, serves on CPC [College Planning Council] already and would provide great continuity for the senate as we move forward," Butler said.
Along with the senate's leadership changes, many members are leaving and their spaces will be filled. A list of the senators who are leaving, and names of those coming in, can be found here.
The meeting also marked the last for Marilynn Spaventa as interim vice-president of educational services. She will be replaced by Paul Jarrell.
Monda thanked Spaventa for her "incredible humor, grace, positivity" during her time in the position at City College.
"Marilyn has that un-dogged commitment to this institution, and to all of you, and to our academic programs," Superintendent-President Dr. Lori Gaskin said.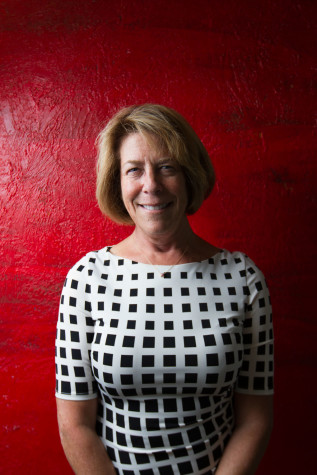 Gaskin, who is retiring and will be replaced by Dr. Anthony Beebe, and Spaventa are excited about Jarrell, who they have chosen after a year-long search.
"I have two regrets in retiring after 36 years," Gaskin said. "One is that I don't get to work with Paul, and one is that I don't get to work with Priscilla. Because I think that those two are going to be pretty great."
Monda and the senate also acknowledged Gaskin for "[embodying] the heart of the college," and presented her with a City College bumper sticker, a "SBCC mom" key-chain, and a large serpentine rock, which is the rock of California. Gaskin is a geology lover, and was completely in awe over the gift.
"It's absolutely beautiful," Gaskin said. "This is a great specimen, this is fabulous."
Gaskin, in turn, thanked the senate for their leadership.
"This Academic Senate lives and breathes the primacy of teaching and learning, and the primacy role of our faculty voice in academic and professional matters as beautifully as I've seen it anywhere in the state," she said.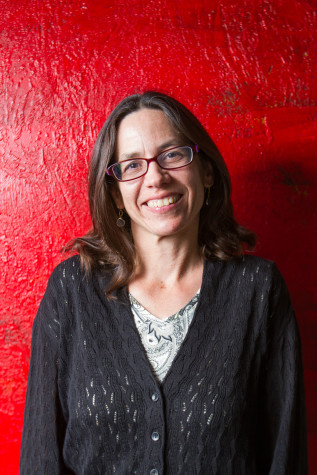 The meeting closed with the senate and Gaskin thanking Monda for her leadership as president.
"When I say this, I say this with the highest of regard," Gaskin said. "Kim has a very balanced perspective, and you have to when you are a faculty leader."
The senate presented a teary-eyed Monda with a small plaque, engraved with her name, to be placed on a seat in the Garvin Theatre, resulting in a standing ovation.
"I am so happy this is going to be permanently in there, because I love this place," she said. "I am going to sit in that seat."
"I'm really thrilled I got to be apart of the community in this way, thank you all so much," Monda concluded.