Eco-friendly lighting upgrades will save City College thousands
City College will be upgrading many light fixtures on campus within the next few months in an effort to make the school more sustainable.
The project will cost about $994,000, but is estimated to save the college about $48,000 within the first year alone. The California Clean Energy Jobs Act (Prop. 39), a proposition that distributes funds to schools for energy saving purposes, will be funding the upgrade.
By replacing incandescent light bulbs with LED bulbs in the Administration Building, Occupation Education Building, Facilities and Operations Building and on Schott Campus, the college will be reducing its overall carbon footprint and save money over time.
"It reduces our energy usage by quite a bit," said Julie Hendricks, senior director of campus facilities and planning. "It's important because it aligns really well with the college's sustainability plan in efforts to be energy efficient. This is a great way to achieve some of those goals."
LED bulbs are recyclable, have an operational life of up to 100,000 hours and do not contain toxic material. They are the most efficient form of lighting with an "estimated energy efficiency of 80 percent to 90 percent when compared to traditional lighting and conventional light bulbs," according to the Chicago Tribune.
The upgrade is planned to begin in May of this year and is projected to be completed by August, taking a total of four months to achieve.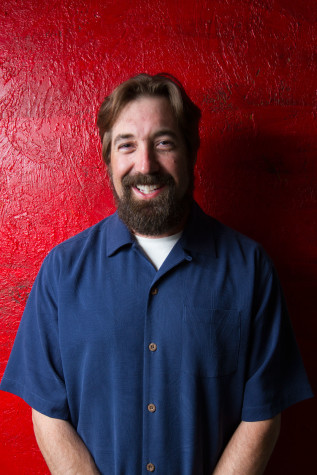 Implementing LED light bulbs will not only save the college energy and money, it will considerably lessen the workload of our campus maintenance crews.
"It's not even just about the energy consumption, because the other part of this is having people working in a sustainable way as well," said Mark Broomfield, grounds maintenance supervisor.
With only four full time maintenance positions for the college and one specialist for all of the heating and air conditioning, changing out inefficient light bulbs can end up taking a considerable amount of time.
"Really the human aspect of sustainability is being able to actually maintain it," Broomfield said. "With the size of staff that we have, it's important to have these time saving and energy saving benefits."
This upgrade will only affect a few of the buildings on campus but more incandescent bulbs may be switched out for LED bulbs within the next few years.
"Upgrading more lights depends on the fifth and final year of the prop 39 funding," Hendricks said. "My assumption will be yes, we will upgrade more, but at this point we have not made that decision."