Bike repair shop and more to come to campus next semester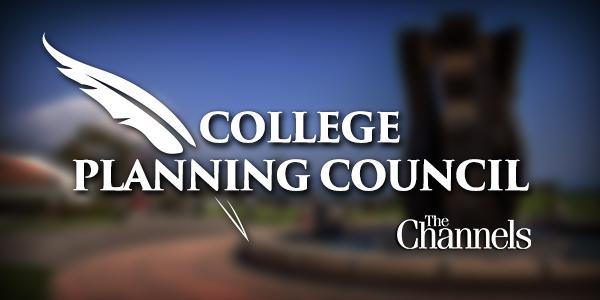 The College Planning Council approved a motion to bring a new bike repair station, sheds, and electric bikes to City College next semester.
The Transportation Alternatives Group has been working towards reducing parking congestion on campus over the past semesters and has just finished its first steps into its pilot program.
The program itself will be tested with faculty for spring semester and will go into evaluation on whether or not it will be a viable option that students can take advantage of in the future.
"It's meant to be simple and straightforward," said Joe Sullivan, head of the transportation alternatives group. "It's aimed at full-time employees because they'll be easier to monitor and work with."
The council voted and approved a total cost of $128,810 to initiate the first steps of the pilot program. This money will come from the end of the year reserves and will be dedicated to funding electric bikes, a repair shop and bike rental store, storage sheds for bicycles.
"I'm justifying the cost based on demand," Sullivan said. "There's a demand for alternative transportation on this campus that was made very vocal and has been vocal for many years."
Two electric or hybrid cars are also built into this funding and will be used within the pilot program for full-time faculty as a vehicle to use as needed for those involved in the pilot program. Just like the cars, the electric bikes will only be available to full-time faculty during this period.
The bike repair station will be located on East Campus and will replace the bridge-side kiosk. The Santa Barbara Bicycle Coalition will be fronting the shop, and will contain one of the bicycle sheds in the back half of the store. The storefront will be open from 10 a.m. to 2 p.m.
A separate bike shed will be located on the main campus with one at the Wake center and another located in a parking lot on Garden St. and E. Cabrillo Blvd.
Should the pilot program not live up to the hopes of the council, Sullivan noted that the sheds are versatile and can be moved and effectively utilized.
In the coming weeks the council will be voting on the rest of the costs for the program including funds for two shuttles. One shuttle will be operating from the Garden St. and E. Cabrillo Blvd. parking lot, while the other will come from the Wake center.
During the first week of school the shuttles will only facilitate those involved with the pilot program, but come the second week of school students will be able to take advantage of these shuttles.
"This is fairly subjective and I think all of us are very eager to have something," said Superintendent President Lori Gaskin. "It's going to take looking back around and assessing where we are a year from now or half a year from now, and seeing if this makes sense."