Rotted to renewed: new lock system promises student safety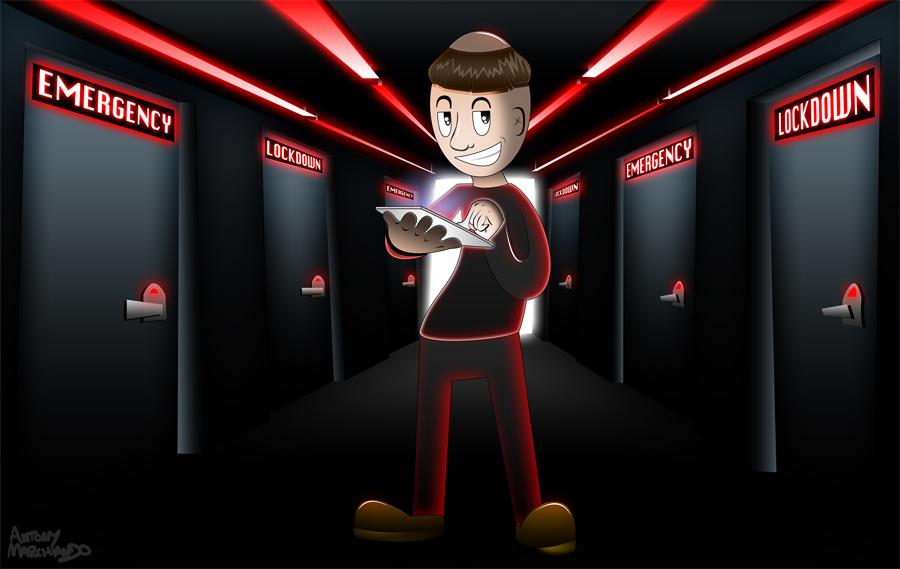 Every building on campus will be able to be locked within 10 seconds after the new key system is finished this spring.
A total of 2,000 classroom doors have had their locks changed for the new system said Joseph Sullivan, Vice President of Business Services. Some doors have even been completely replaced.
The system allows teachers to unlock doors with their ID card.
"We began the initial phase in June (2013)," said Eric Fricke, Head of Security.
In case of an emergency, such as a shooting on Campus or bombing, selected members of faculty are able to lock every building and every door on Campus within 10 seconds.
It's done with a four step procedure said Sullivan.
"The project isn't just about the lockdown but also changing all keys on Campus," Fricke mentioned, adding that Security has been in charge of the actual lock changing.
There are six people in total that have the authorization to perform a Campus lockdown said Sullivan and continued by saying that "there are more people who can do it but aren't allowed to."
The project was initially estimated to cost about $1.7 million but is now estimated to be closer to $2 million said Sullivan. "The funds came from the Campus Construction Fund," said Nancy Tolivar, Network Specialist III and CampusCard Administrator.
Some of the buildings that do not have the system completely installed yet are the Humanities building and the Administration building.
The system was supposed to be finished before spring semester started and was delayed because classes had begun.
"Most of the work has been happening at night when no one is in class," said Jay Sullivan, Project Manager.
The project was also delayed because of the time it took to order and get new doors Jay Sullivan added.
He continued by mentioning that when some of the wooden doors were about to get the new locks installed, it was discovered that they had been rotted to the core. They were replaced with steel doors.
"The extended contract is about 97 percent done," Jay Sullivan said. "The basic contract is complete."
The new locks are placed in rooms that have a capacity of five people or more. "That's the definition of a classroom," he mentioned.
The facilities that were over 50 years old were the biggest challenge for the project.
Superintendent-President, Dr. Lori Gaskin has been pushing the project for student's security since it was first proposed said Tolivar.
"The President has made this project top priority," she added.
"The purpose behind the lock down is that we try to inform and protect as many people as we can," said Fricke. "If a person serious in causing great harm to students and staff, we're not going to be able to protect everyone."
The new locks can be scheduled to open and be locked at any time. If necessary, the people inside a room can lock the door by pushing the lock button.
"It's really easy to see the news and think that we're next," said Fricke. "The percentage is very low that there will be a shooting at school but we have to practice safety measures."
Sacramento State University has been to City College to admire the new system and have began to look into a system of their own.