Entrepreneur and author, Jack Nadel, inspires business students
Hang on for a minute...we're trying to find some more stories you might like.
Relationships, attitude and being fearless are just a few of the topics Jack Nadel shared with City College students, Friday night at the Fe Bland Forum.
Nadel spoke to business majors and aspiring entrepreneurs alike. With the seats overflowing, students sat on the floor and stood quietly to the side to hear Nadel share his wisdom of a 67-year long career in global entrepreneurship.
"In order to be successful you don't need to have a brilliant mind," said the business man as he describes himself as neither genius nor visionary.
With the help of City College Business Professor and moderator, Bonnie Chaves, the hour-long talk had the crowed laughing and enthralled with Nadel.
"He has seen it all, so there's definitely a lot to take away from him," said International Business Major, Curtis Crispin.
At ninety-years-old there is still no shortage of ambition. His latest venture is writing where he hopes people will take advantage of what he has learned.
"My words will be forgotten in a month, but what I put down on paper will last," said Nadel.
In his career, spanning almost seven decades, Nadel found many things to be key in finding success. One of the most important he said, was relationship.
"The idea of selling depends on your ability to listen," said Nadel. "All business is personal."
Nadel thinks today's economy is more niche based, addressing the hard question: "is there more or less opportunity today?"
"Todays economy is more specialized. With the internet you can reach into every nook and cranny of the world in ten seconds," said Nadel expressing that there's not more or less, it's just different.
Just as times change, a successful entrepreneur must change.
"Good business is: don't fall in love with your idea—be ready to change," said the entrepreneur.
Senator Hannah-Beth Jackson was on hand to present to Nadel the Lifetime Entrepreneur Achievement award, which he humbly accepted.
"It's encouraging to see someone who made it with plain hard work," said Kevin Vasquez, City College student who hopes to open up his own auto shop.
A life marked by success, Nadel has no regrets.
"There's not one thing in my life I wanted to do [that] I did not do," said Nadel.
About the Contributors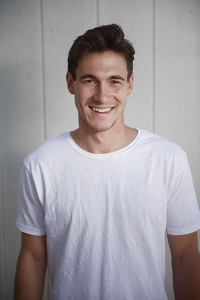 Cody Wright, Staff Writer