Natural Bowls offers students healthy snack alternative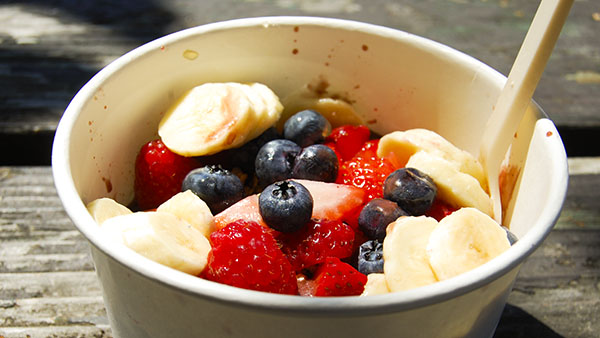 It's pronounced "ah-sah-ee" and this Brazilian super fruit has found its way into the East Campus cafeteria at City College.
Food services replaced The View sandwich shop with Natural Bowls. Serving fresh açaí fruit bowls, smoothies and oat based breakfast bowls.
This mouthwatering meal will keep you full and energized during a busy day at school.
"We want to bring in something fresh and different to the cafeteria," Marc Sullivan, food service director said.
One smoothie called the "Alarm Clock" has a blend of pineapple juice, coconut milk, banana, açaí, strawberries and mango.
"Best smoothie ever," City College student Megan Randolph said.
Sullivan described Natural Bowls as "healthy, new and fun."
The açaí berry has exploded with popularity and is known for its antioxidant properties.
"Bringing fresh and inexpensive açaí bowls to our students is what I want to do. Açaí is a popular concept and we wanted to bring it here," said Sullivan.
Natural Bowls is sure to excite the health nut in us all.
Natural Bowls plans to develop more menu items and prices range from four to eight dollars.