Freedom Rider to speak at SBCC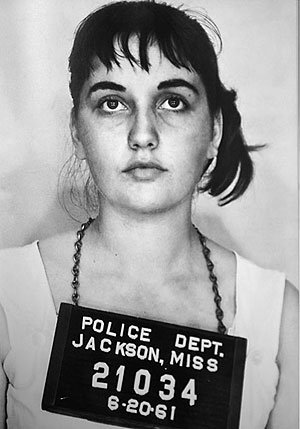 In honor of Black History Month, Freedom Rider Jorgia Siegel Bordofsky will speak about her fight to end anti-black segregation laws in 1961.
The American ethnic studies department and Ethnic Studies Club will host a free event including a 30-minute documentary on the Freedom Rides, followed by a post-film question and answer session with Bordofsky. It will take place at 3:45 p.m. Tuesday, Feb. 12 in the Physical Science Building, Room 101.
"This is living history," said Craig Cook, chair of American ethnic studies. "It's one thing to see images and read about it. Hearing from the people themselves is much more powerful."
The racially mixed group called Freedom Riders sprouted courage to secure civil rights for all Americans. The movement included nonviolent demonstrations in the South to end the Jim Crow laws. Undaunted by beatings and imprisonment, blacks and whites sat together on local buses, trains and planes.
"The civil rights movement has affected not only my life, but everyone's lifes. If you don't learn from history, you can't prepare for the future," said Bordofsky. "This was a movement with millions of people in the United States and that's how it became a social change."
Bordofsky took part in one of the era's most iconic moments, the 1961 civil rights Freedom Rides. At age 19, she along with 450 students was arrested for riding a train alongside African Americans and sent to prison. After spending 40 days in the maximum-security wing of Mississippi State Penitentiary, the Freedom Riders efforts promoted long-term change.