Journalism has influenced all The Channels editors in many different ways. Being connected to City College and Santa Barbara county, the editors want to broaden their stories past the focus on local stories and share their dream story to write. 
Yarrow Hogan, Editor-in-Chief
Barton Gellman, Laura Poitras, and Glenn Greenwald hide themselves in their enclosed motel room, gleaming through tired eyes after straining all day and all night and strategizing every move with careful attention where one mistake could cost them their life.
Story continues below advertisement
Willing themselves into an unsafe future, the three journalists sacrificed their security in order to spread the truth about government surveillance like the plague, giving whistleblower Edward Snowden a place to take them down.
To expose corruption is my dream scenario to write an article about. To break a case that brings bad people down, and their bad work with them. A story that sheds light on deception, dishonesty, and deceit comes from those who will do anything to keep everything quiet. 
If I were living my dream, I would sit with stacks of paper, a pencil, and some coffee, digging deeper and deeper into a corruption spiral. I want to catch someone in the act or find thrilling information that ties the whole thing together. In my day-to-day life, I may dream of a perfect house or traveling the world, but when I think about my dream journalistically, I want to expose wrongful acts in the government or some other form of power.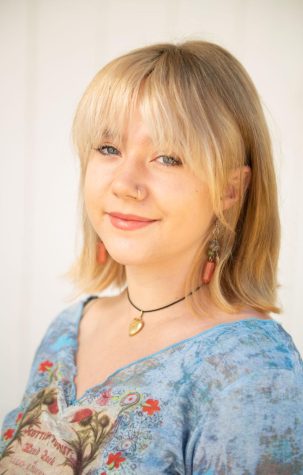 Bailey Schroerlucke, News Editor
While living in a countryside home in Europe and spending my time in small coffee shops and art museums, I hope to stumble upon an eccentric artist who I can follow along on their journey with my pen in hand. Whether this person is a musician on the rise, an impressionist painter, or an unconventional clothing designer, in my ideal story I would create a piece highlighting the work of this niche artist who produces thought-provoking creations. In this fictitious scenario, I would be writing for an art paper or magazine where I would have the opportunity to creatively express my internal perceptions of the world around me. My discovery of this unorthodox artist would attract eyes from across the globe, as I would provide a platform for them through my writing. This hypothetical situation would pan out as my dream scenario because I think that art has the potential to initiate a shift in the minds of consumers and I want to be a contributor to that impact. After publishing this story, I envision an abundance of opportunities would be presented to me to work with renowned artists and travel the world to share my love for creative minds through writing.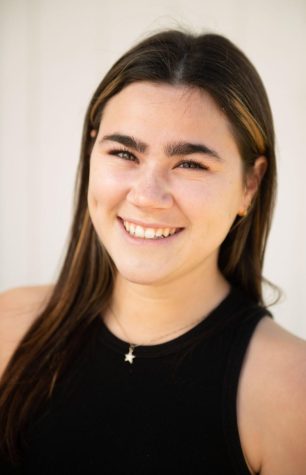 Emma Welch, Opinion Editor
Journalism is a profession that is often overlooked by the public. Journalists have a duty to seek out information and report on the truth. Being a journalist, I found love through writing and reporting for all to read.
I have been fortunate enough to have the opportunity to share my voice through The Channels. Many people do not have the platform to do as I am.
What can I do to make a difference?
I want to help by shining a light on minority voices. People who don't have the same platform as I do need to be heard. In a time that is heavily influenced by social media, it is extremely important to show that we are all people and everyone should be treated with equal rights and respect.
All in all, I think giving a platform for people who don't have one would be my dream story.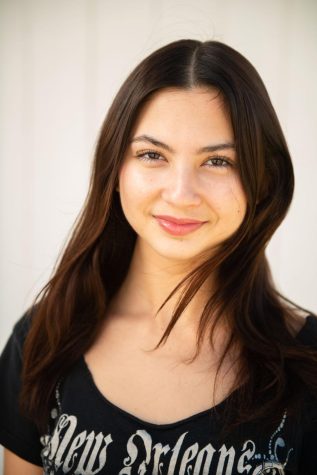 Sunny Silverstein, Engagement Editor
When I think of my dream story, what immediately pops into my head is an opportunity to uncover hidden news and bring overlooked stories to light. I'd love to do an in depth narrative feature on a woman in Ukraine. War affects every individual in any country it takes over, and in many cases, young mothers and girls take on heavy roles within their community as suffering continues to spread. I picture writing a feature on a woman like this. I envision following this young woman around for almost a year, documenting her journey and photographing harrowing moments. Warts and all, I'd include the dismal parts of her day to day life, the sacrifices she makes for her family, and even the hopeful moments if any occur. It would be a descriptive feature that would place you in her shoes and show you an angle you didn't even know existed. I think it's so important to be a voice for others when theirs is taken away from them so violently. My goal as a journalist is to create a platform for overlooked people to be heard and my dream story would do exactly that.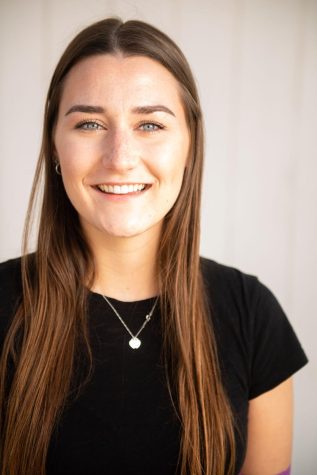 Allison Budde, Sports Editor
My dream story to cover would be a Los Angeles Dodgers game. Growing up in LA, I went to countless Dodger games during the summer. 
Going to all these games is something that led me to pursue sports journalism. I love the vibes that sports games have, specifically Dodgers games. 
As a fan, the atmosphere of sports games are electric. The comradery between teammates and fans is comforting. 
As an athlete myself, I love the spirit of competition and the excitement of cheering fans. At the beginning of every Dodger game, Vin Scully would always say "It's time for Dodger baseball," and the crowd would erupt into clapping and cheering. 
Nothing beats grabbing a Dodger dog and an ice cold lemonade before heading to your seat. Then catching a bag of peanuts from the peanut guy. 
To have the opportunity to cover a Dodger baseball game would be a full circle moment for me. The nostalgia of these games brings comfort to me and my future career in journalism.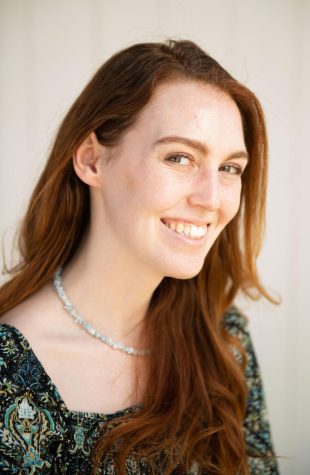 Delaney Newhouse, Features Editor
One of the unfortunate things about journalism is that we all too often find our best stories in the worst of circumstances. Unveiling scandals, revealing conspiracies, and throwing ourselves into dangerous situations is a journalist's bread and butter, to the point where it can feel like the only important news–sometimes even the only news–is bad news.
The reality of speaking truth to power is that in order to do so, we have to find the flaws in its structure. I dream of writing stories that do that by finding the people and organizations that seek to remedy those flaws, or even replace the structures that cause the disparities of power in the first place. While maybe it doesn't come with an adrenaline rush, detailing and investigating the ways communities come together, and the reasons they have to, fulfills my need to understand and document our needs as humans. If we can put these things down on paper (or electronically) now, maybe we'll be able to build a better future.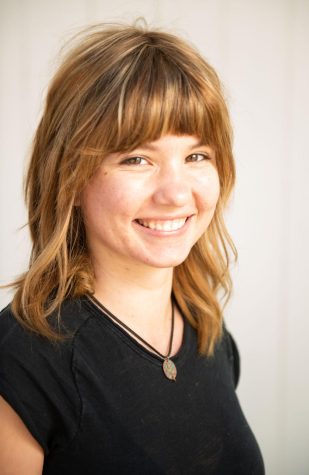 Claire Geriak, Arts and Entertainment Editor
This semester, I was able to connect with my musical roots through journalism. Though my journey as a musician was put on hold, I've found that I am able to connect and read musicians, especially through photography. For my dream story, I would love the opportunity to profile many different musicians from different countries and cultures, to celebrate and showcase their similarities and differences. In Stevie Wonder's "Sir Duke," the opening lines are "Music is a world within itself with a language we all understand. With an equal opportunity, for all to sing, dance, and clap their hands." These lyrics would definitely be my mantra throughout my journeys in and around the world. I believe that music is a universal thing, and I only experience so much diversity with music where I am from. This would also provide these artists with a platform that they may not have otherwise.