Constantly listening to music either on our way to class or running errands, we all have one album that gets replayed in our playlists. Diving into the details of the artist and the work as a whole, each is an example of everyone's different music taste.  Sit back, relax, and queue these albums to your playlist.
Melissa Garcia, Editor-in-chief 
From releasing his first hit song "Diles" in 2016, to collaborating with rap artists like Drake and Cardi B, and bachata group Aventura, Bad Bunny has succeeded as a trap reggaeton artist producing unique songs and albums including my favorite and his most recent album: Un Verano Sin Ti. On May 6, the Puerto Rican rapper and singer Benito Antonio Martinez Ocasio, released his Grammy nominated album of the year featuring fellow boricuas Rauw Alejandro, Chencho Corleone, The Maria's, Jhay Cortez, Tony Dize and Buscabulla and Colombian band Bomba Estéreo. Now six months since it's been released, songs from 'El Conejo Malos' latest album remain in my 'On Repeat' playlist on Spotify. "Otro Atardecer," "Andrea" and "Ojitos Lindos" are songs that feature female artists who I find peaceful to listen to as they have soothing voices that collaborate well with Benito. What I enjoy most about the album is that each song varies with both upbeat and chill beats bringing me to a perfect summer day that I never want to leave from. My favorite song from the album has changed quite often but currently I love "El Apagon" which translates to 'the blackout' and is referring to the power outages happening in Puerto Rico. The music video features a short documentary focusing on the economic and social issues the country is currently facing. "El Apagon" is also the ultimate perreo song of the album in my opinion but I also enjoy dancing to "Después de la Playa" (especially after he yells out "Zumba!"), "Titi Me Pregunto" and do the TikTok dance to "Tarot." I love that Bad Bunny is using his platform to highlight important issues and is creating Spanish music that is being recognized worldwide.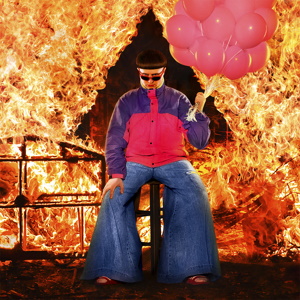 Jenna McMahon, Photo Editor
Story continues below advertisement
While I'm driving down Pacific Coast Highway whether I am in San Diego or Santa Barbara, there is one artist that always ends up blasting out of my car speakers, Oliver Tree. His album "Ugly is Beautiful" released on July 17, 2020 is my favorite. Each and every song is unique in its own way, yet they all fit well together. Listening to his music always puts me in a good mood and pumps me up no matter how I am feeling. The alternative/indie artists' songs make me think of what it feels like to be in an eternal funhouse, dancing and spinning around just enjoying yourself. Not only is his music good, but he is an amazing live performer and his concerts are so much fun, especially the moshing. My favorite song on the album is "Alien Boy" because it hypes me up and I love the beat. I also feel like I relate to the lyrics "I fell down to Earth from a hundred miles away and somehow I still make it work," because sometimes I feel so out of place it feels like I came from somewhere far away.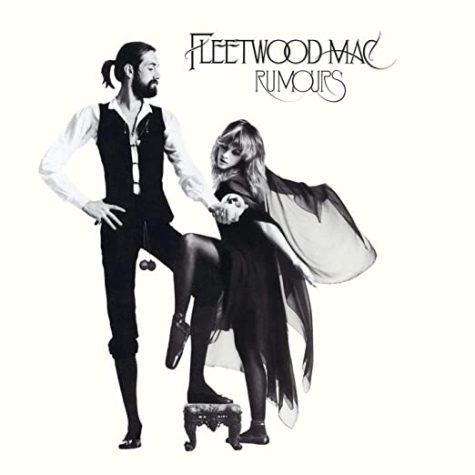 Yarrow Hogan, News Editor 
Mentally shuffling through my endless list of favorites, one album is at the top of the roll no matter what. Despite the cliché, I must admit that my all-time favorite album is "Rumours" by the one and only Fleetwood Mac. Each and every song on this record, from start to finish, brings me into a physical feeling of joy. Sometimes even, a rush of adrenalin courses through me when a note is hit or the rhythmic beat of the drums is so perfectly executed. The individuality of each song and the different voices that vary between tracks is so flawless. The Rock band reached their peak in the 70's but still holds so much power as the generations pass. Whenever I am plugged into my headphones or driving in the car, I am involuntarily swept into a longing to experience life when Fleetwood Mac was headlining festivals and selling out venues. To be in that environment and hear those songs being played live right in front of you is something I can only dream of when my volume is maxed out and I am absorbed into the instrumentals and vocals of each song. The ethereal spirit with a voice filled with passion who took the world by storm 40 years ago and still remains the angel she is today. Draped in silks and drowning in adoration, Stevie Nicks wrote "Silver Springs" which I believe takes the lead of best song on the album. Closely followed by "Go Your Own Way" and "Gold Dust Woman." When it comes to Fleetwood Mac, it is so hard to limit their work to just one album or song. It is really just a masterpiece of a band whose every song brings me pure joy.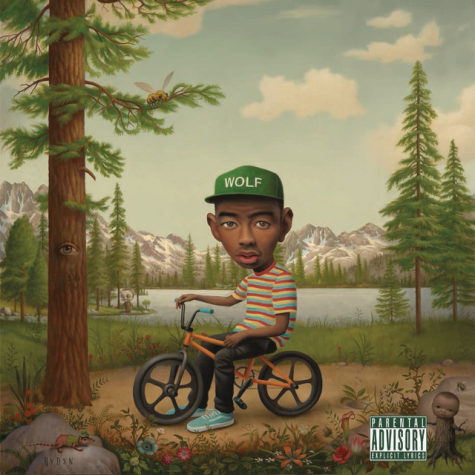 Sunny Silverstein, Associate Editor
Tyler, The Creator has dabbled in rap, R&B, hip-hop, and jazz, and has created music in every category. He is my favorite artist because of his talent in all variations of music and my favorite album by him is Wolf. This album immerses me into a sea of stories and characters. Slader, Sarah, Samuel, and Wolfe are characters this album is centered around and we are introduced to them through melodic songs with intense background music. The album tells a deranged story of love and loss and many of the songs focus on hard topics of discussion such as drugs, school shootings, and stalking. This album resonates with me because whenever I listen to it I become one with the story. I feel how the characters feel and I can picture everything through the lyrical detail Tyler instills in each song. His song "48" discusses the drug epidemic in the United States from the perspective of the dealer. This album continues to help me widen my perception of the world by showing different perspectives. My favorite song from the album is "Colossus". In this song, Tyler raps about the struggles of fame and how bothersome and invasive it can be to be approached constantly. By far the most intense song on the album in my opinion is "Pigs." This gut-wrenching song tells the story of a school shooting from the shooter's point of view. I can understand why some people may be concerned with his lyrics and the topics he focuses his songs on but I think he is one of few artists in this generation who is willing to push boundaries and create music he likes instead of creating music he knows the majority will want to hear. This album showed me so many things and made me think deeply about the gritty parts of this world. Wolf is a whole experience and if you have a strong enough stomach I highly recommend immersing yourself into the insane story Tyler created.