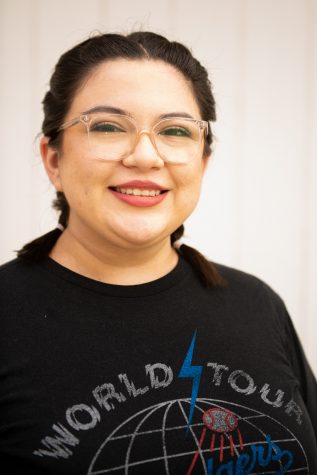 Concert safety should be the number one priority of any artist, venue and fan.
When we go to concerts we want to have fun and enjoy our favorite artists live. We shouldn't have to worry about crowds crushing each other to death.
This past weekend in Houston, Texas –  over 50,000 fans packed the NRG Park for the Astroworld Festival 2021, where screams of joy turned into screams of terror and panic.
Story continues below advertisement
Before the concert even began, spectators rushed the security lines around 2 p.m. Panic ensued as many were trampled and shoved to get inside the festival. That alone should have caused the event's postponement or even cancelation. Not to mention the lacking adherence to proper entrance procedures and legit COVID-19 checks. 
Panic-induced horrors began erupting through the NRG Park crowd around 9:30 p.m.
Travis Scott has a history of these events. In 2017, the rapper was arrested for inciting a riot amongst his crowd and pleaded guilty for a similar event at Lollapalooza in 2015. 
I have been in the "pit," or general admission, of shows five times. Most of those times people have been in medical emergencies. They were immediately taken out of the crowd into a safe location. Pushing and shoving during concerts and festivals is inevitable but it has to stop when people are getting hurt. 
On Jan. 25, 2020, I went with my cousin to see the Jonas Brothers at the Hollywood Palladium. We waited eight hours outside and one inside. Even before the show, people started shoving and pushing. Attendees couldn't breathe because it was so hot in the venue. 
Before security was able to assist a fan who had fainted, individuals in the crowd acted immediately to help her. Strangers were making space for her, giving water and making sure she was okay.
I felt panic during the show. I felt it most when Joe Jonas jumped into the crowd. It all happened simultaneously, and as he came down the crowd pushed forward. My cousin, who was next to me the whole time, was almost three feet behind me now. My arms stuck up and I only had one foot on the ground. The girls around me were also in the same positions and constantly apologizing to the girls in front of us who were being squished as well.
We all knew that was not "proper concert etiquette" but what we did notice was the mostly younger girls were the ones shoving their way to the front, cutting everyone who waited. 
During the chaos, neither the artists nor the security made any attempt to calm the crowd when it was obvious that we were in a dangerous setting.
Venues, artists and security must make sure the environment is safe for everyone there — not just the performer(s). More importantly, the fans should not be selfish and get out of the mindset that they are more important than others in the crowd simply to get clout or "the shot," but for once to think of others and their experiences as well. 
Following the Astroworld Festival, videos on TikTok revealed horrifying scenes of fans being squished against each other and the guard rails. Even some people dancing on an ambulance cart that was attempting to assist the injured. 
All we can do is hope those coordinating and attending these events learn from these mistakes and make a genuine effort to provide a safer environment for all. 
We all just want to enjoy concerts safely and have a fun time seeing our favorite artists perform.