Families should not have to choose between food and health coverage
The Channels Opinion Pages | STAFF COLUMN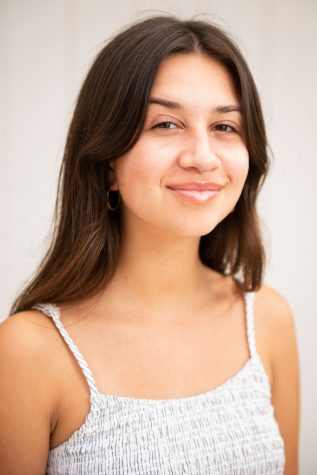 Since the age of five, I have been one of the 2.7 million people in California who doesn't have health care. 
Although there are certain health coverage plans under the Affordable Health Care Act, the affordability barrier is a heavyweight on countless low-income and middle-income families, including mine. 
Medi-Cal, a Medicaid program in California, provides health coverage to people of low-income and asset levels that meet a certain requirement. The program helps Californians cover a specific cost or full coverage of a medical bill. 
This is great, however, there are many cases where some may qualify but still cannot afford the cost of their bill even after the deduction. 
According to the California Health Report, "Almost three-quarters of low-income residents said they had to cut spending on other household items to pay medical bills." 
The income limit for Medi-Cal is $35,535 for a family of four, which neglects to cover numerous households whose income is just slightly above the requirement. 
Growing up, my mother, father, younger brother and I had to constantly worry about how we would take care of our medical issues. 
The question, "What are we supposed to do?" had always lingered in the back of our minds. There was a lack of security in knowing that we might not receive the appropriate care in the event of an emergency or unexpected illness.  
The report also shows that 55% of low-income households are delaying their medical or dental care due to the asset requirement for Medi-Cal, which includes necessary check-ups, tests, prescriptions and mental health care.  
My father was in a serious biking accident in 2016, because we're not insured, medical bills stacked up to approximately $20,000. 
Luckily, my father was physically okay, but I could tell that the emotional damage from the bill hurt him much more than the accident ever did. He is still trying to pay it off to this day. 
It's terrible to think that people are putting off their health due to the fear of financial stress and debts that cannot be paid out of pocket. 
According to a report in The Atlantic, the Kaiser Family Foundation in 2016 said, "half of all insurance policy-holders faced a deductible, the amount people need to pay on their own before their insurance kicks in, of at least $1,000." 
Medi-Cal and other insurance companies have similar monthly or yearly deductibles that are demanded to be paid before you are even able to receive your insurance. 
Thankfully, Governor Gavin Newsom announced on June 27, 2019 the approval of the 2019-20 Budget. 
The budget includes major improvements in health coverage protection for California residents,  such as premium support for low and middle-income households earning up to $72,000 individually, or a family of four earning up to $150,000.
Another significant change was also added, Medi-Cal will be expanded for undocumented young adults from ages 19 through 25. 
I would hope that changes like these will continue for the families and individuals who have lost hope in our healthcare system.