SBCC men's cross country makes fourth straight run at state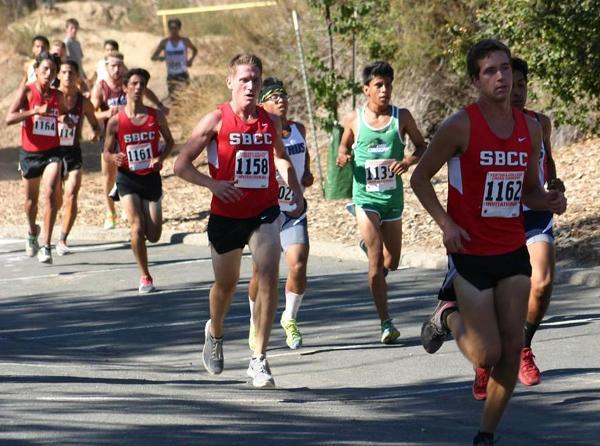 With an 11th place finish at the SoCal Men's Cross Country Championships Friday Nov. 7, the City College men's cross country team advances to its fourth straight trip to the California State Championships.
The highlights of the regional race included a season's best 20:07 mark by sophomore and Santa Barbara local Alex Heuchert.
Heuchart, who finished the tight race just five seconds behind the race winner, couldn't have set his personal record at a better time in the season. Leading his team to state yet again will give him and the Vaqueros another chance to bring home a state medal.
Placing 16th in 2011, 18th in 2012, and 11th last season respectively, head coach Scott Fickerson looks to continue the trend downwards.
But for now he is proud of the achievements he has lead the team to yet again.
"Our top two ran great up front and we had a nice pack of three following up," said Fickerson. "Four days ago, we made a decision to put Patrick on the line. That was a huge [personal record] for him and without his effort, we may not have qualified."
The men will race at 11 a.m. Saturday, Nov. 22 at Woodland Park in Fresno.