The Associated Student Government held its last meeting of the year on Friday, and made a generous donation to a fellow student's medical fund.
Senators voted to donate all of their funds generated during last week's merchants bazaar to City College student Nicholas Steil.
Steil was involved in a car accident while he was skateboarding on April 24, resulting in a fracture on the base of his skull. He was put in a medically induced coma to prevent further swelling, according to his crowdfunding website.
"I really don't see better use for this money then by helping someone," Sen. Daniela Moreno said.
Story continues below advertisement
Initially, Sen. Dylan Raiman, the newly elected president of the student senate, motioned to donate $500 to Steil's, but shortly after said that amount is, "on the lower side." Raiman then amended the motion to donate all of the funds raised from the merchant's bazaar to Steil, totaling $1,040.
"We've gone out and done philanthropy for families before, we've donated to buy their children gifts," said Ethan Bertrand, Isla Vista Representative. "This time, were making a personal contribution to someone who is on our campus, so I do feel comfortable voting on it."
Steil is still recovering, but has regained consciousness and is currently undergoing physical, occupational and speech-cognitive therapies at Cottage Rehabilitation Hospital.
Steil was formerly on the student senate, and has been an important leader in efforts to better accommodate homeless students, not just at City College, but state wide.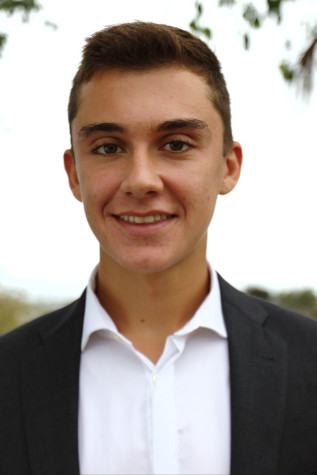 This meeting also marked the last meeting for President Isaac Eaves. He will be replaced with Raiman in the fall.
"I am very confident that Dylan will do a great job next year as president, and I hope you guys learn from some of the things that we didn't do as well and carry over what we did do well, but I really loved working with all of you this semester," Eaves said..
Some of the accomplishments of the senate this semester include helping implement the Student Neighborhood Assistance Program, work towards cheaper textbooks through open educational resources and working towards giving homeless college students a place to shower.
"I know there was some ups and downs during senate, but I really loved this position," Eaves said. "It was a great experience for me and I hope it was as great of an experience for all of you guys."
The student senate will reconvene next fall.