Isla Vista remains unusually calm over Halloween weekend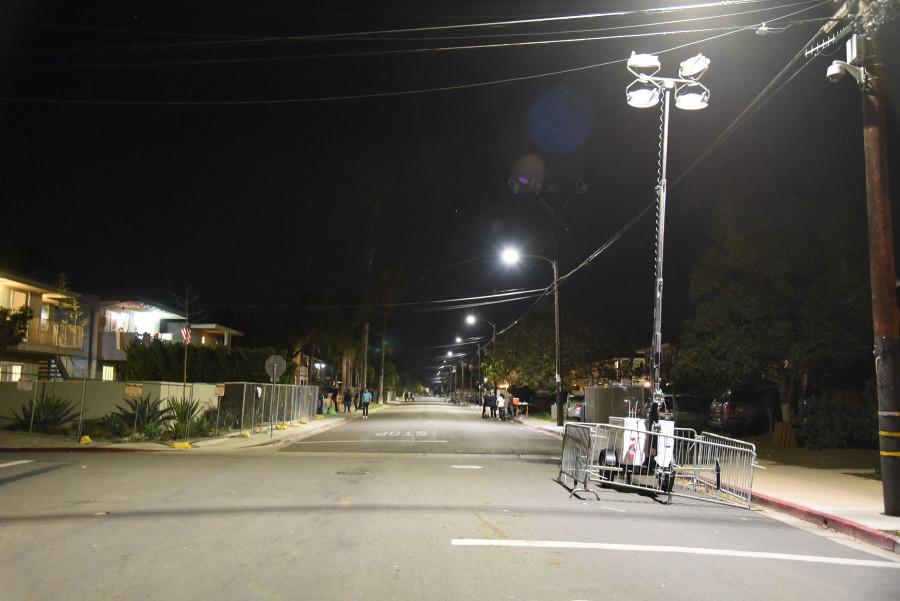 Isla Vista was lacking the array of scary costumes worn by floods of college students as this year's infamous Halloween weekend stayed quiet and unattended.
The extra precautions and reinforcements taken by the Foot Patrol and UCSB student committees ended up paying off as the streets of Isla Vista consisted more of police officers and first responders than students. The amount of arrests and citations was almost half of what it was in 2014 and about three times less than in 2013.
According to The Santa Barbara County Sheriff's Office, there were 28 misdemeanor arrests, 16 citations and seven medical transports over the two-day operational period. Including one incident Friday afternoon when a male City College student and Isla Vista resident fell 30 to 40 feet from a balcony on the 6700 block of Del Playa Drive. The student broke his arm, shoulder, pelvis and has contusions in his chest but is expected to make a full recovery.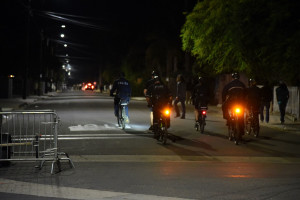 "We are really happy with how Halloween went this year," said Kelly Hoover, public information officer for the Santa Barbara County Sheriff's Office. "The fact that it was on Saturday night with beautiful weather and still such a low turnout is really a testament for the great work that was done by especially the students."
All these tactics were deemed successful after the obvious lack of crowds and large parties on the three popular main streets: Del Playa Drive, Sabado Tarde Road and Trigo Road. These streets were all blockaded with fences on one side of the street, allowing cars to leave but not to enter.
UCSB and City College students that were involved with the University of California Isla Vista Volunteering Program hosted booths on the end of certain blocks to pass out water and talk with students about important rules and ordinances.
Street blockades, extra police presence and hydration booths were only a few of the extensive measures taken and plans made to keep students and Isla Vista residents safe.
Multiple ads on popular social media sites like Facebook and Twitter were shared with local residents encouraging them to "keep IV local" for weekends like Halloween. The ads urged residents to not host out of town guests, as most of the arrests from the past years during the Halloween weekend were not local, but guests coming from other colleges and other towns.
"We hope this trend will continue, for Deltopia as well," Hoover said. "Halloween especially should only be a local event. It's really just safer for everyone."
The 6500 block of Trigo Road was completely cleared of any resident street parking and was designated as the home base for all police and emergency responders.
Second year Isla Vista resident and City College student Kayla Middlekauff noticed from her balcony on Del Playa Drive that, "everything was shut down and there weren't that many people out because of the noise ordinances."
Middlekauff felt that extensive actions like the roadblocks, extra police presence and sidewalk checkpoints was unnecessary.
"Despite their best efforts, people are still in danger and are getting injured and it seems like there are always going to be some kind of safety risks," said Middlekauff. "That's just how Isla Vista is."
Last year on Halloween, law enforcement officials lucked out from a massive amount of rain that prevented students and residents in homes and out of the streets, which for the most part kept the parties to a minimum.
"We will re-evaluate the number of police officers present for next year and for Deltopia as well, but we still feel a strong police presence is important for deterring crime," Hoover said.
Efforts will continue to be made year after year to continue to tame down the party scene that flocks to the streets of Isla Vista for holiday festivities like Halloween and the unofficial spring break festivity Deltopia.