ESL program provides support for all non-English speaking students
English as a Second Language program at City College allows non-native English speakers the opportunity to improve their English skills while working towards both their academic and non-academic goals. 
Students transition through five levels of classes before taking English 110, and other college courses, and vocational programs.
"I have so much admiration for our students because so often, our students don't feel necessarily seen in society. They juggle many jobs, many different responsibilities, everything in another language as well," Marit Ter Mate-Martinsense, the department chair said. "Yet they come to class and they come with so much eagerness, such high motivation, and tenacity."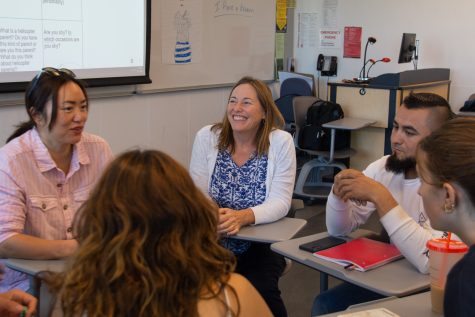 ESL has a wide age range and a diverse demographic of students from all over the world, including Mexico, Columbia, Brazil, Italy, Taiwan, Denmark, and more. 
The program offers support through peer mentors and tutors who attend classes to work with students in small groups as well as outside of class. 
Paulina Martinez is an ESL student who works for the program as a peer mentor. 
"I graduated from high school in 2006 and began working, but decided I needed to follow my dream of becoming a nurse," Martinez said. "My experience has been tough but amazing…the teachers offer so much support." 
According to Betsy Cassriel, ESL professor COVID-19 was one of the biggest challenges the department has recently faced.
"I think this population of students was disproportionately impacted," Cassriel said. "We had so many lost jobs, a lot of sickness, a lot of deaths in the family…so we're recovering, but we're growing right now too." 
One of the ways the program is expanding is by working with Hanover Research on a collaborative ESL consultancy project with noncredit partners. According to Robin Goodnough, ESL professor, this project intends to gather information from our community that will help ESL better understand the needs of the immigrant population within Santa Barbara.
The program was built on a foundation of serving Santa Barbara's immigrant communities. 
The ESL program was originally started in the late 1970s by Pablo Buckelew, with the help of Suzanne Medina Nguyen and Roberto Robledo. Buckelew is Vice President of Student Affairs Paloma Arnold's Father.  
"He just saw the need for the immigrant population," Cassriel said. "And there continues to be such a need in our community."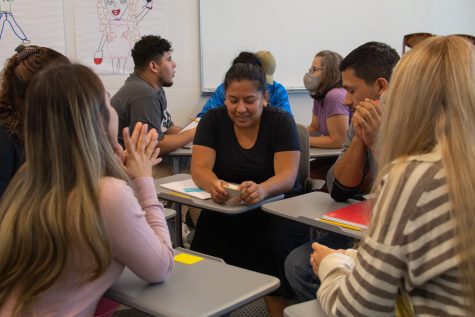 According to Mate-Martinsen, when the program began the classes consisted of 90% Vietnamese students. Robledo noticed the ESL student population didn't accurately reflect the local community ethnically so he contacted every bilingual program in the public school system from Goleta to Carpinteria in an effort to increase enrollment from Hispanic students.
During the 1980s, City College struggled with enrollment and the administration requested Robledo to open more ESL sections. With more sections added, the program gradually increased from eight classes in 1980 to 110 classes in 1990. 
A couple of years later ESL transitioned from being a part of the English department to becoming a separate program. 
The program is attempting to shift the perception of ESL students so others recognize it's not simply basic content. English is their second language and they're learning at an academic level according to Cassriel. 
"Our students are often looked down upon by society, and even on campus," Mate-Martinsense said. "It would be good for people to take the time to get to know our students, look past the grammatical errors and see them as these incredible human beings that bring so much to this college and society." 
To enroll in the ESL program students can apply online. Email [email protected] to set up a placement appointment and attend a required orientation with academic counselors.