An art dealer and scholar: The life of an 81-year-old college student
After seeing Kim Novak's character work in a New York gallery selling art in the 1958 film "Bell, Book and Candle," Ron Atwood became captivated by African art. 
At 81 years old, Atwood is the longest established African art dealer on the west coast, a campaign manager for a congressional candidate and a City College student taking a vocal technique class.
"I've always liked to collect things — coins when I was younger," Atwood said.
His interest in African art really began when he served as a classroom teacher in Liberia with the Peace Corps in 1962. An anthropology teacher who also served with Atwood brought his enthusiasm for African art to the training, which then prompted Atwood to learn more and start a collection of his own.
Now, he collects African art sculptures and masks that have been selected to be displayed in many exhibitions around the world, including the Rietberg Museum in Zürich, Switzerland.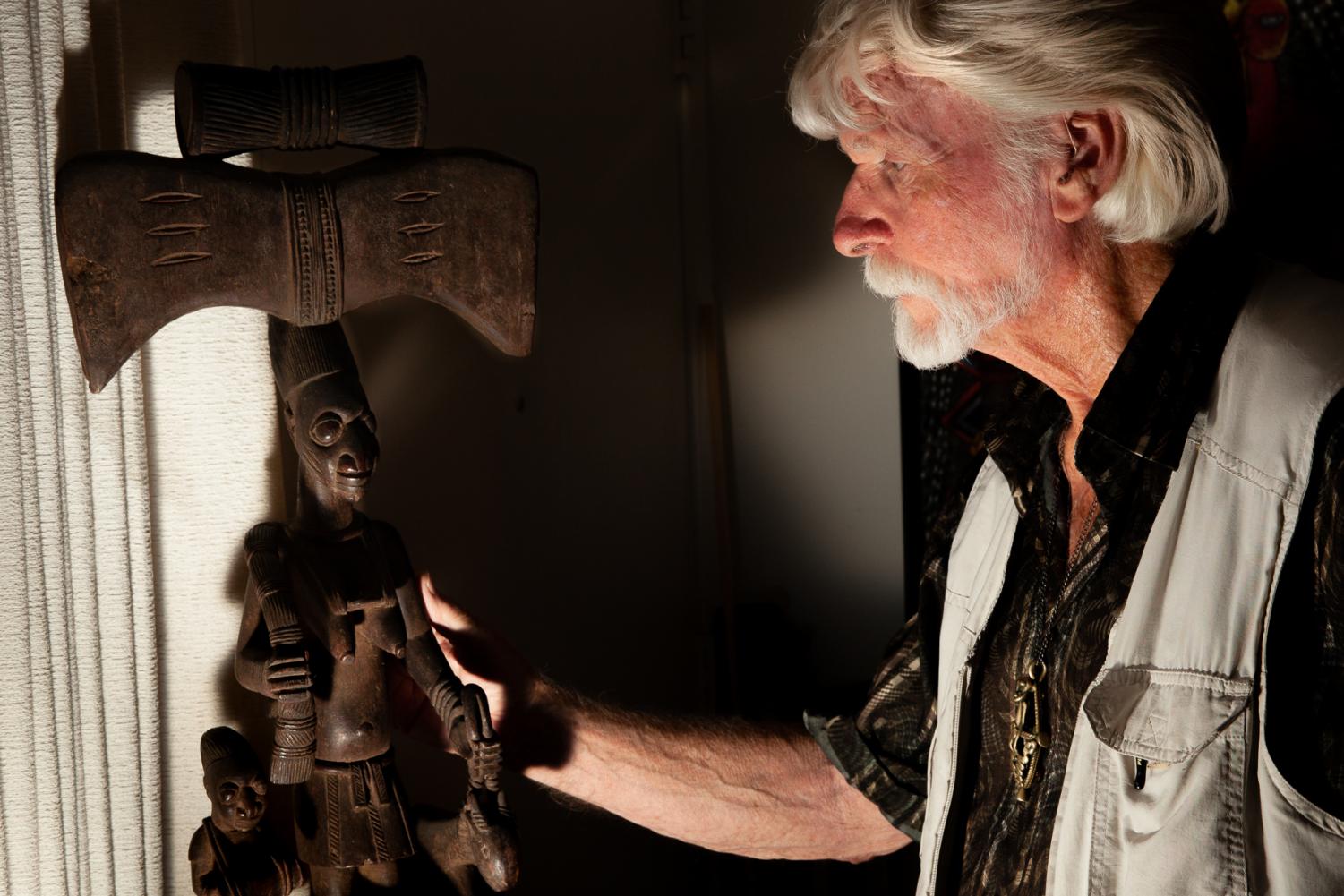 After returning from Liberia, he received a master's degree in African art from UCLA in 1968.
Atwood then gave himself "permission" to dive into the world of art dealing and opened a gallery in San Francisco in 1971, becoming an African art dealer and scholar. 
Atwood said he believes his collection is important, and that it's critical for schools to continue offering humanities and art education. He has been working on finding a home for his collection where it could be displayed and used for educational purposes.
"We're losing the humanities and arts — that's my mission, to bring them back," Atwood said. "It will be you, the students, that demand these classes not be turned away."
Atwood describes his collection as a "vehicle through which one could be taught wisdom," as well as information about other cultures and how "underneath the skin, we are all dealing with the same problems."
Through his studies, Atwood has traveled to many countries around Africa and Europe and still continues to travel today, with plans to visit a friend in Italy in the spring.
"I've never stopped traveling," he said.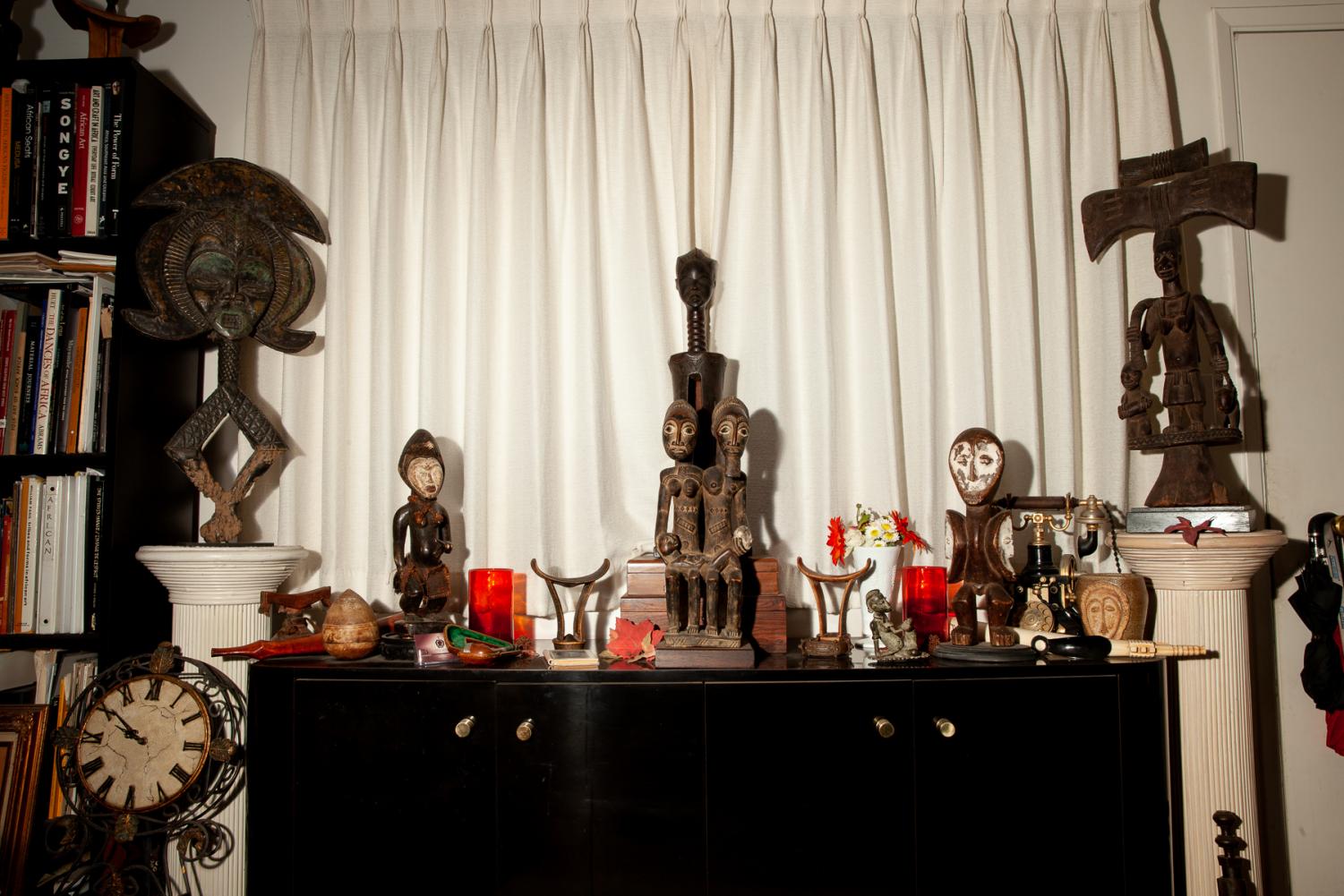 Beyond collecting art, Atwood has done work in marketing, photography, acting and voice acting.
"I'm still waiting for Spielberg to notice me," Atwood said, jokingly. "My background has always been in the arts."
So, when his sister encouraged him to try singing more, Atwood decided to return to school and enroll in a vocal technique class at City College.
"It's been a real treat having him in the class," said Nathan Kreitzer, professor of the vocal technique class. "He's been having a great time."
Kreitzer said his classes have a wide range of people in ages and abilities, so Atwood fits right in. 
He also said that Atwood and the younger students can learn a lot from each other, with Atwood bringing his acting abilities and stage presence, and some of the students bringing their own singing experience.
"It's really invigorating," Atwood said of being around so many younger students. "[Younger people] can be an inspiration… they show us it's not all bad."
Atwood emphasizes doing what he loves, while still doing something meaningful with his life. Whether it's teaching people about his African art collection or being a campaign manager for independent congressional candidate Kenneth Young, Atwood is always on the move.
"Just pursuing money won't make you happy anyway," Atwood said. "I'm trying to keep alive while I'm alive and do something worthwhile."