The tent outside the student service building rattled with the sound of balls bouncing across tables as students competed in the Ping Pong Club's first annual tournament.
With all four ping pong tables set up for the tournament, the club opened the event for non-members to join in as well.
Players got a chance to compete in one-on-one competition, and with three rounds in total, there were opportunities for three winners to go home with prizes of club shirts and Christmas decorations.
"What I would like to see is permanent ping pong tables on campus," said Sara Volle, an Assessment Coordinator at City College. "It's good for campus culture, building community, and starting friendships."
Story continues below advertisement
Volle also mentioned that the club would not have been possible if it weren't for club advisor Becky Safford donating the first table. 
The club now has four tables that they are able to use for practices that are held every Thursday in front of the Student Services building.
Each game started with the players introducing themselves to each other and typically ended with a friendly handshake. The standard rule was that the game could last up to 11 points.
Player Aidan Pomerantz, who won in the first round, is a dual enrollment student who attends class at both Santa Barbara High School and City College, said he stopped by one of the clubs meetings after his Thursday class on campus and decided he wanted to join.
Pomerantz has been attending the club meetings since he found out about it, but many other students were drop-in or not technically part of the club before attending the competition.
Sara Saib, the club president, said that the club has, "been wanting to do it for a while now to get everyone together and let people know the club exists."
"It was one of our largest turnouts because we let everyone know about it," said the club's Vice President, Shan He. 
Some games included intense techniques like those of Howard Huang, who attends school at UCSB but likes to attend Ping Pong Clubs at both City College and University. Huang went to a sports-focused school in China and has been playing ping pong since he was five years old.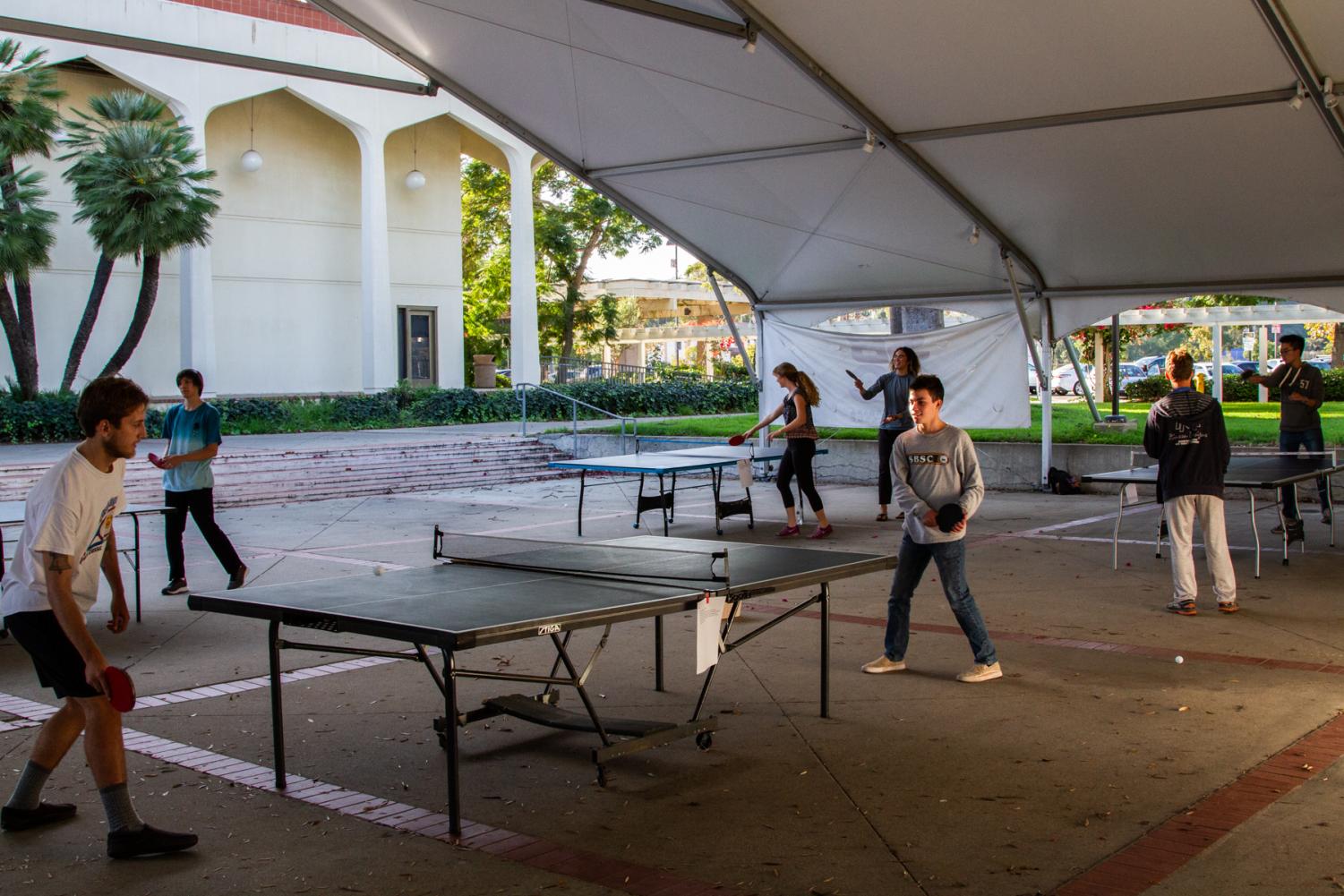 While some games were really intense like those between Saib and Huang, others remained constant with a soft, friendly pitter-patter pinging across the tables.
"I encourage everyone to join this club because it's a great place to meet new people, improve ping pong skills, and is a great stress reliever," said Anna Reed, a member of the club.