SBCC athletics hosts casino night to raise money for sports teams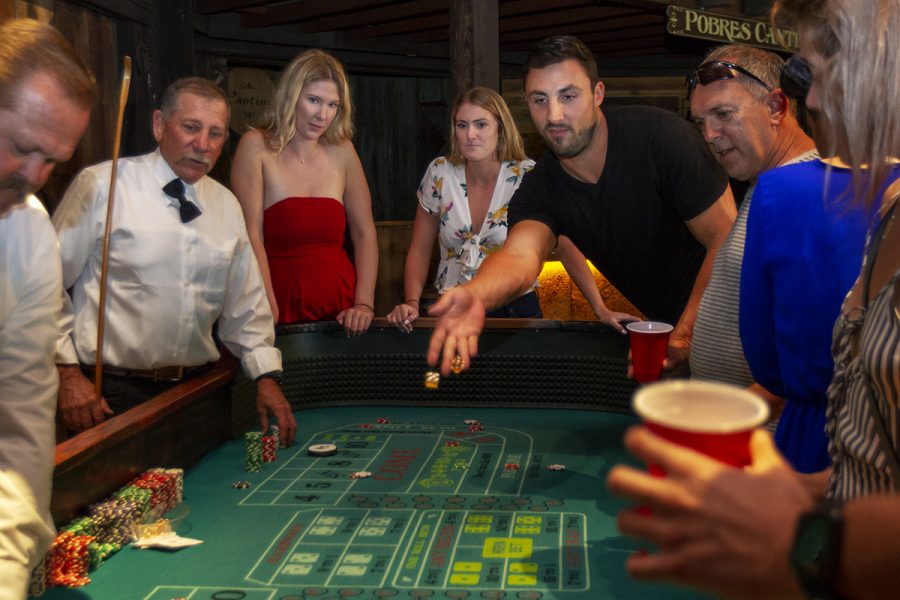 Jerard O'Byrne, Channels Staff
May 11, 2018
City College's Casino Night fundraiser, put on last Sunday by the athletics department, gave sports teams the opportunity to raise money so that they don't have to pay for uniforms or equipment.
Everyone who attended the event received a food ticket, a drink ticket, a raffle ticket for prizes, and $500 worth of "funny money," which they could exchange for chips to play a variety of casino games like poker and blackjack.
"I thought it was an engaging way to raise funds," said Associate Athletic Director Ellen O'Connor.  "People enjoyed themselves in an historic venue that most had never visited before."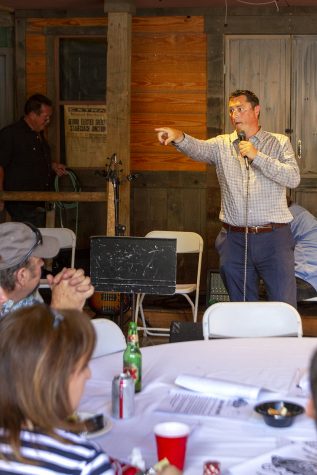 The four-hour event took place at the Carriage Museum next to Pershing Park and included casino games, a silent auction, and an ultimate raffle for 23 prizes. Prizes included autographed sports memorabilia, Dodger tickets, movie tickets, and nine day stays in hotels in the Caribbean.
This was the first time City College teams were able to put on such an event, which was attended by multiple coaches from the College's sports teams. Athletic Director Rocco Constantino, who set up the whole event, was also there.
"I thought Casino Night was a great success," Constantino said.  "From what I heard, everyone there had a great time. The band was great, the company that ran the event did a fantastic job and a lot of people left with great prizes."
The evening also featured a band that provided entertainment for the guests, who included current City College employers and alumni.
"The fundraiser was awesome," said Sandrine Krul, women's head basketball coach. "It's nice to be involved in an event like Casino Night because we get off campus and support each other. Rocco worked so hard to get this event off the ground and I can say without a doubt that I hope Casino night is every year."
The event's four main sponsors were Plan Member Services, MarBorg Industries, Pegasus, and Tremblay Financial Services. The sponsors donated $8000 to the cause before the event even started.
There has yet to be an announcement regarding how much total money the event raised.
"I thank the coaches and staff members who helped with the event and came out to support it," Constantino said. "The money we raise goes right back into the athletic programs and to our student athletes so it goes to a great cause. We hope to build on this year's event and have an even better one next year."