New SBCC club works to support 'neurodiversity' on campus
One can tell right away that the City College Neurodiversity Club operates in a space that prioritizes comfort.

"You can sit wherever you feel comfortable (or stand)," reads a handout given to visitors attending a club meeting, "and feel free to participate as much or as little as you want."

The new club is dedicated to making the campus more inclusive and accessible for "neurodivergent" students such as those with autism, attention deficit hyperactivity disorder, and learning disabilities.

During their Friday afternoon meetings, members gather around a table offering snacks and a small tub full of colorful and bendy stim toys for all types of fidgeters. Some students wear dot-shaped communication stickers either green, red, or yellow depending on the level of communication they are comfortable with.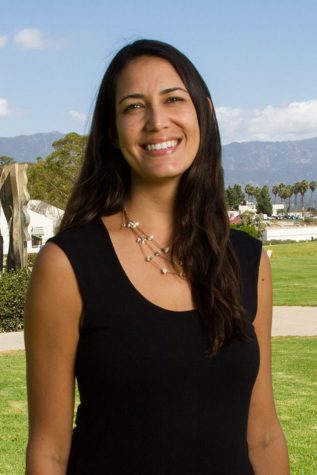 "It's just a way for people who are autistic or neurodivergent to be able to enter a space comfortably and know they're not going to be put on the spot socially if they're not up for it,"  explained Natalie Holdren, a private autism consultant for the college and unofficial adviser to the club.
Green stickers signal that one is entirely open to conversation, yellow, that they don't want strangers approaching them, and red, that they want to be in the space but aren't comfortable talking, Holdren said.  
Paula Bergen, the founder and president of the club, said she got the idea for the stickers from the Autistic Self Advocacy Network, an organization that works to empower autistic people by including them in the national conversation about autism.
About 1 in 68 children in the United States has been identified with autism spectrum disorder and it is 4.5 times more common among boys, according to the Autism and Developmental Disabilities Monitoring Network.
Holdren, who's been working in the disability field for close to 20 years, said that there are two basic models of disability: the medical model, which sees disability as inherently bad and something to be fixed or cured, and the socio-cultural model, which finds that the problem is not with the disability, but with the society that's not accessible to everyone.
The Neurodiversity Club works with the second model, focusing on inclusivity and acceptance.
"It's kind of a can of worms," Holdren said about this debate around autism awareness versus acceptance. The issue becomes even more salient in the month of April, advertised as Autism Awareness Month by organizations like Autism Speaks.
Autism Speaks does research on the causes and treatments for autism, promoting initiatives like Light It Up Blue, which gets major buildings like the White House to light themselves blue to support its cause. Groups like the Autism Self Advocacy Network, however, speak out against such campaigns, decrying the White House in a one post for "choos[ing] to promote a stigmatizing and outdated view of autism."

Holdren said that some pro-autism advocates even see Autism Speaks as a hate group because of its focus on treating and curing autism.
"A lot of people don't know that about Autism Speaks," Bergen said. "Most people assume that they're helpful."
The Neurodiversity Club identifies with an alternative movement whose goal, as described in a club handout, is to "encourage acceptance of neurodivergent people instead of attempting to change them to make them seem more neurotypical."

The Autism Self Advocacy Network, whose tagline is "Nothing About Us Without Us," is a major player in the disability self-advocacy movement.
"They would like the rest of the world to recognize that autistic people are valuable members of a diverse society," Holdren said, "and that we shouldn't be trying to get rid of a group of people."
Holdren said that compared to K-12 schools, colleges have less legislation requiring them to assess and meet disabled students' needs, which is why some people call college "the cliff." She expressed how important Neurodiversity Club is in creating a support network for students with disabilities on campus.
The club is working to reach neurodivergent students, but faces issues because those students might be deterred by labels. During one meeting, the club's marketing director at the time brought attention to this dilemma.
"You're trying to include as many people as you can, and people who are going through different challenges don't want to necessarily be labeled," he said, "but once they come to the group they'll talk about it, once they get here, but it's got to be a place where they feel safe to share what they're going through without knowing the group is labeled a certain kind of way."
The club is throwing a social, its first major event, from 12:30 p.m. to 2 p.m. on April 18 in the Campus Center Club Room (CC 216), where it meets every Friday at 1:30 p.m.
"We all want to be accepted," the former marketing director said, discussing the club's outreach strategies. "If you were looking for acceptance, it's right here."