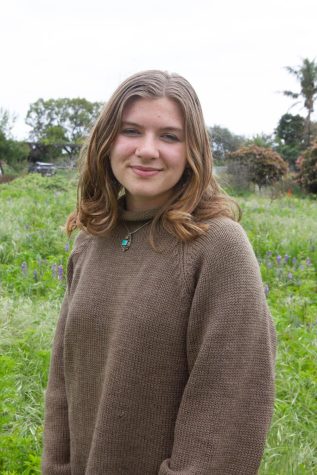 Yarrow Hogan, Editor-in-Chief
It was the best of times and it was the worst of times. The most emotions I have ever felt, all wrapped up in one weekend. On Thursday morning, we embarked on our journey. When the farmland began turning into skyscrapers, I knew the time had arrived. Without missing a beat, I was on the subway to my first event.
"Write about poetry," I thought. "I can do that."
Meanwhile I have never experienced that level of stress in my journalism career, until the next day. 
Story continues below advertisement
"Find something to write about," I thought. "I can do that."
We began with a peaceful walk to Chinatown and left six hours later with fried brains, hungry stomachs and sore feet. Then, we finally sat down to write. At 9 p.m. we hit the submit button with a cry of relief and painful laughter. I have never felt that amount of stress. Then, we ate dinner at the last restaurant open.
Everything was worth it when the team sat together at the awards ceremony, itching with nerves. The first award was received. Then the next and the next until our table was filled with 16 awards. I had never been so grateful to be on this team and at that moment, every bit of stress was worth it.
Bailey Schroerlucke, News Editor
Through exploring San Francisco's streets that lay heavy with the decades of history and character built upon it, I was able to extract an experience unlike any other I've had whilst in an unfamiliar city. 
As Yarrow Hogan, the editor-in-chief, and I scoured Chinatown for anything worthy of a story for our competition in the convention, I was reminded of why I fell in love with journalism in the first place: Its a chance for me to feel connected to other humans, immerse myself in another person's story, and be a platform for their voice to be heard. 
The trip reignited a fuel in me to expand my creativity and to continue putting my energy towards writing and journalism. As a woman, at times it is difficult to feel that my words amount to something worthy of being heard, but as I listened to six women discuss their journalism careers at a panel, a source of inspiration was echoed through their words of encouragement. 
The city sanctioned a newfound bond between my fellow staff and I and though they may be my competition in my future (where I will then definitely have to cut them off), each member of The Channels holds a special place in my heart.
Emma Welch, Opinion Editor
The months of waiting and excitement were finally over, and we arrived at JACC. Walking into the hotel, seeing students with the same passion as me made everything feel so real.
The night we arrived at the conference, I immediately participated in my first contest which was the opinion writing competition, covering a speech. I only had one hour after the seminar to write, it was the most stress I had ever endured in my life. I finally finished after what felt like years writing, and I got to reunite with my fellow writers.
During the four short days of being at JACC, I learned and grew appreciation of so many things such as how much my writing and my platform as a journalist can benefit so many different people. This conference drew me extremely close with all of the staff writers and editors who participated in the conference. We all experienced very high-highs and the lowest of lows. I am so proud to be a part of The Channels and that it gave me the most amazing and life changing opportunity to go to JACC. 
Sunny Silverstein, Engagement Editor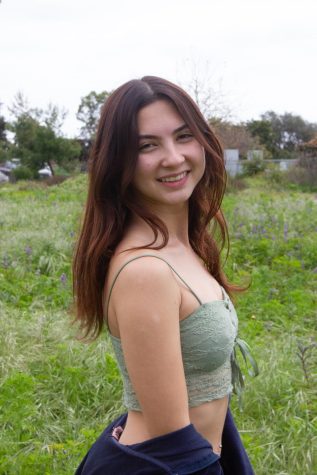 JACC is an opportunity for us student journalists to work in a high pressure environment surrounded by other successful people our age. It's stressful and hectic and I think we all forgot to drink enough water and eat a sufficient amount of food. Our focus was elsewhere. There's a certain energy when you get to the conference. It's almost intimidating. Everywhere you look there are students in suits and ties and pencil skirts, press passes decorating each one of their necks. Everyone seemed prepared in their professional dress and the nerves started to settle in on the first morning of competition.
On Friday morning I had a copy editing competition at 9 a.m. and then a live social media competition at 11 a.m. Both competitions were a lot of pressure but also gave me a slight rush of adrenaline and I had so much fun competing. Saturday night was the awards ceremony and it was a night filled with delicious food, laughter, and celebration. As a team we ended up taking home 16 awards. I'm so proud of all of us and I'm thankful for such a special experience.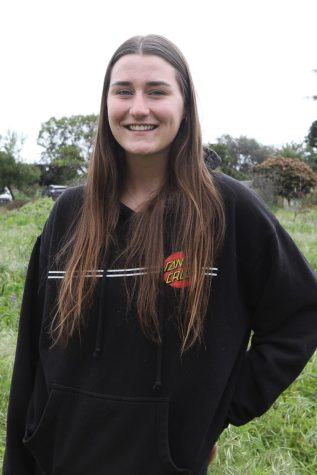 Allison Budde, Sports Editor
This year I couldn't make it to JACC due to work. I am really bummed I missed out on this amazing opportunity and trip with my classmates and fellow editors. With social media and group text messages, my fear of missing out (FOMO) was only growing bigger and bigger as the weekend started.
On Thursday morning, bright and early, photos and texts were being sent around as they started their journey up North and I was loving them. I felt like I was with everyone. I got so happy when I saw all the awards we won and heard about all the hard work our team put in that weekend. I feel proud to be a part of The Channels.
 Although I didn't get to experience JACC with my classmates and editors or compete against other journalists, I am still looking forward to my future in journalism and hope to make it to a journalism conference at some point in my life. 
Delaney Newhouse, Features Editor
My experience at JACC was utter chaos. Between the rush to complete competitions, attend seminars, meet new people, bond with fellow staffers, and (occasionally) consume food, I realized that I had managed to forget to do the one thing I promised to do while I was in San Francisco and find my sister a souvenir.
On Saturday, while others were attending their final seminars or resting before awards, I set out with a short list of items to collect. I needed to pick up flowers and cards for our advisors, and of course, the vital souvenir. It wasn't until several hours later that I realized my phone was dead, I was completely lost, and I was beginning to lose feeling in my arms from carrying a ridiculous amount of flowers.
I didn't find a souvenir that day, but I fell in love with a city and its people. Each building and person I met was so wonderfully unique, full of history and personality, that getting lost was the most fun I'd had in ages. It was the best type of chaos.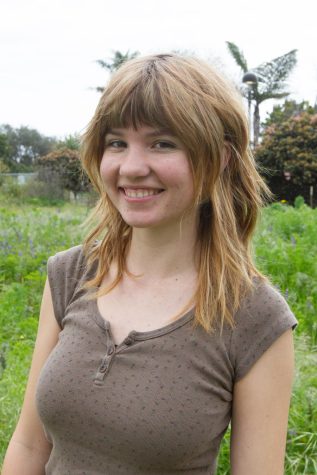 Claire Geriak, Arts and Entertainment Editor
I left JACC with a newfound drive and desire to pursue journalism. Being around students with the same ambitions, and being with mentors that wanted to help guide me through my career as a journalist really inspired me to work harder and with more confidence. I learned about the many resources available as a student, including how to make my writing unique, and I am excited to apply everything I learned during the conference. 
The Channels staff members were a big part of my positive experience. Everyone who came to JACC always looked out for each other, and we returned to Santa Barbara with an even stronger bond. The award ceremony was definitely a highlight, and I think it is safe to say that we were at the loudest table during the ceremony when we heard a fellow Channels staff member's name. I didn't see another college as closely knit as our staff was. Our work in and outside the newsroom is always positive and supportive, and I am so grateful for our Channels staff this semester.