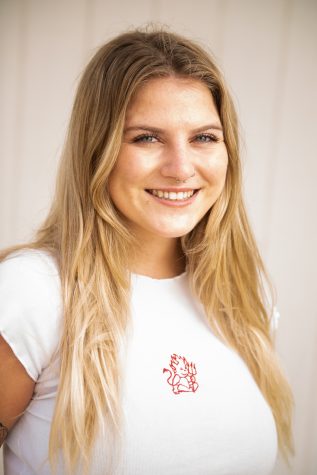 For students of Santa Barbara City College and UC Santa Barbara, homelessness is becoming a reality.
UCSB has more than 23,000 undergraduate students, additional housing should've been built a while ago. In addition to UCSB students, a large number of Isla Vista residents are City College students as well. This year, students struggle to find a place to live, resulting in many living out of their cars or having to commute from cities miles away.
Both UCSB and City College need to do a better job communicating with their respective campus communities and providing more housing options.
City College received $20 million from philanthropist MacKenzie Scott this past summer. The SBCC Foundation and City College provided students with financial aid during the pandemic — including donating $2 million to students through the foundation's COVID-19 emergency grant and offering students a $100 cash incentive to upload their vaccine information. 
Story continues below advertisement
The college and foundation need to work together by coordinating an affordable housing plan for students instead of depending on outside parties to provide those resources.
UCSB caused frustration around the community of Isla Vista due to its lack of communication in regards to returning to in-person classes.
"I was literally crying on the phone with the university housing department. What am I supposed to do? I've never been homeless in my life," said third-year UCSB transfer student Alexandria Matthews in an interview with Noozhawk. 
"[The university] kept saying, 'We will not force you to go in-person,' 'there will be lots of options for online classes,'…I went to plan out my classes at the end of July and suddenly they're all in person," Mathews said in the article.
Santa Barbara County Supervisor Joan Hartmann told KCRW that UCSB was "supposed to build about 5000 student units. They have about 1500. They claim that many of the students are living in triples that they've concentrated more on campus. I don't know that to be the case."
With students from both schools wanting to live in the same community, a housing shortage was bound to happen.
In previous years, students sign their leases in early months like February and March. This year, the pandemic made students hesitant to get themselves involved in a lease without certainty of being in Santa Barbara for in-person classes.
James Estrada, a fourth-year student at UCSB, managed his housing problems by revamping his van. "The van kind of seems like the best option, I know where I'm gonna be sleeping every night. It's not like looking for housing every day and just not knowing," Estrada told KCRW.
Although this seems like a solution, a van is not a college student's ideal living situation.
If the university built the extra housing units as they had planned, there would be a lot more students living safely in apartments, homes and dorms rather than sleeping in cars or not knowing where they're spending the night.
Both institutions need to step up and take accountability by assisting their students with a reliable affordable housing plan in order for them to continue their higher education and do so in a safe environment.