Magalhaes wins women's state tennis singles championship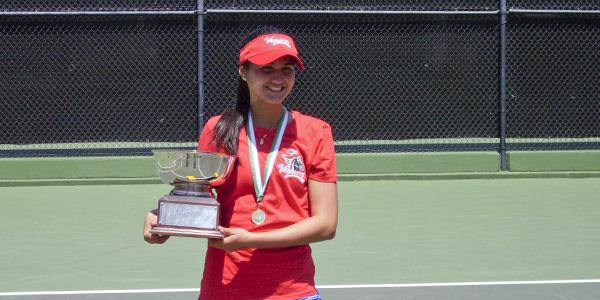 Bruna Magalhaes broke out of a 6-5 deficit to claim City College's first Community College State Women's Tennis singles title.
Magalhaes, the No. 1 seed, beat Sarah Anderson of Fullerton, the No. 2 seed 6-2, 7-6 on Sunday, April 28.
"This is a good day, not only for Bru and the SBCC women's tennis program but also for the Santa Barbara City College athletic department. It was a good day all around," said head coach, Ken Thomas in a press release by the City College athletic department.
Maghalhaes completed ended the season with a perfect 19-0 record.