SBCC women's lacrosse tops international tournament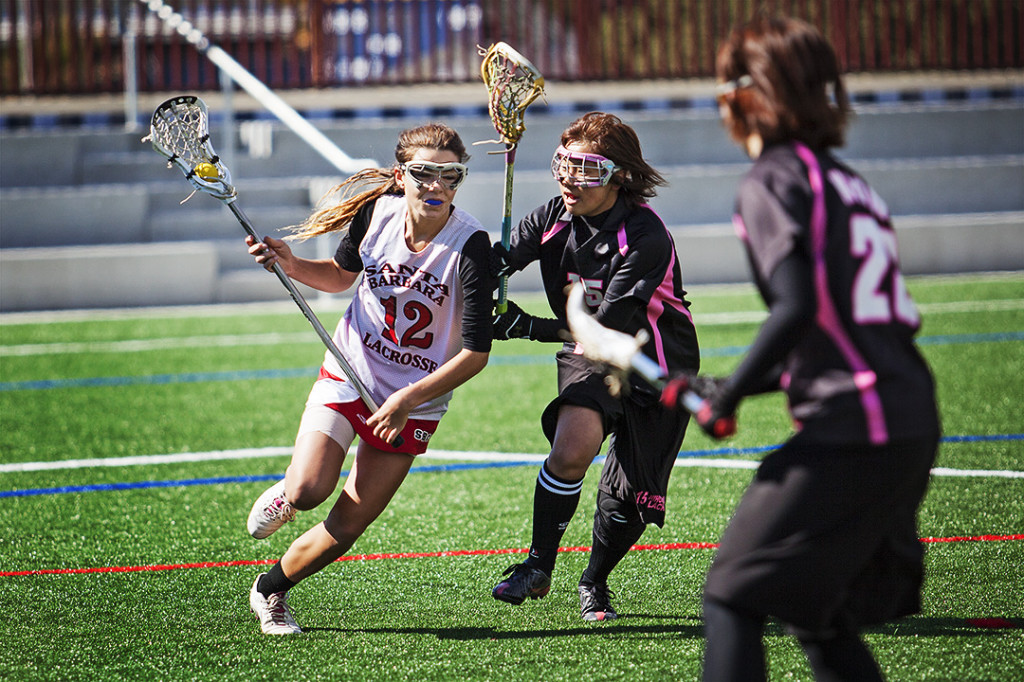 The women's lacrosse team at City College is currently ranked No. 12 in the nation, but these competitive ladies weren't afraid to show their hospitable side last weekend at the Inaugural Santa Barbara International Friendship Games.
The games were held at the UCSB March 8-10 on the Recreation Center fields. This event was a Santa Barbara twist on the Japanese Lacrosse Association's Friendship games that have been running since 1989.
"The idea with the friendship games is that 'lacrosse makes friends'," said Paul Ramsey, head coach for the UCSB women's lacrosse team, and coordinator of the Friendship games.
Two teams from Tokyo flew all the way to Santa Barbara for the three-day event, Meiji University and Nihon University. These players were paired with City College players, Local Youth Lacrosse Association families and UCSB professors to provide them with beds, blankets and sleeping bags for their five-day stay. Players were also provided with meal cards from Tropicana Gardens in Isla Vista, CA.
Additional participants of the Friendship games include three NCAA Division III teams, and WCLA College Club D1 and D2 teams including UCSB, Cal State Fullerton, and SBCC.
The event is a mix of league games that will determine national rankings and league rankings, as well as the international friendlies that are just for the fun of playing the game with new people from around the world.
"None of them really speak English," said Shannon Keene, team caption for the City College women's lacrosse team. "There's one girl that is our translator, but hardly any of them understand us."
During the tournament on Saturday, City College played Cal State Fullerton in a league game that determined who would claim the first place spot in the WWLL, Division 2 South standings. SBCC went into the game tied for first place with Fullerton.
The final score of the game was 15-9, and City College remains tied for first in the division standings after the weekend full of games, now sharing the spot with University of Nevada at Las Vegas.
The City College women's lacrosse team has spent two weeks in the No. 12 spot on the WCLA poll. This is the first time in the programs history that the program was ranked in the top 20.
"Hopefully we can stay there," said Eric Valaois, assistant coach for UCSB women's lacrosse team and head coach for the City College women's lacrosse team.  "It's always interesting to get ranked, and to see how things change over the weeks."
"I think that a league championship is a very attainable goal," Valaois said.