City college students overwhelmed with stress and work aren't lazy
The Channels Opinion Pages | STAFF COLUMN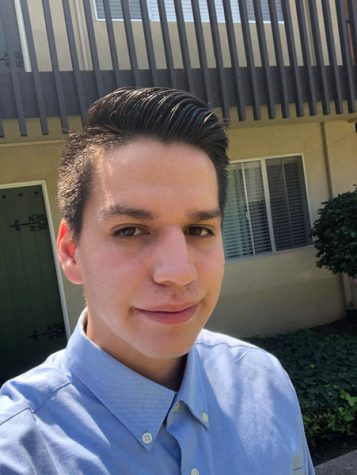 There have been times when I procrastinate a little and other times when I completely slack off from doing anything. This year, I am not doing either one of them.
I am taking six classes this semester, and you will probably think that I am one of the laziest people you've ever met after reading this.
But I am not lazy.
I do my best at all times, but stress from school and a job usually keeps me from completing all my work.
I know I am not alone. All college students deal with this stress and it can take a toll on one's health and success. 
Waking up early, going to class on Zoom, and then doing as much homework as I can throughout  the rest of the day is draining. To make matters worse, my weekend shift at the La Cumbre Country Club is usually from 12 p.m. to 8 p.m.
One day as I jumped to do one of my reading assignments for a class, I spent the whole day reading and being focused. It's annoying to realize that I just wasted a whole day on a class I don't like.
After a whole day of reading, my brain feels like it could explode. I am completely drained with no inspiration to do anything else.
How is it possible to keep going after being drained from just one class?
College students usually have hard times adapting to the significant amount of stress that is put on them.
Sometimes I simply can't turn in the work for a class. College students are overloaded with assignments.
Usually staying up late to finish my work is the only option.
Late nights inevitably turn into coffee time. Coffee can help with doing homework and studying for exams, but can also have some negative consequences if one isn't careful. Caffeine also makes me stay awake longer than usual but it's more difficult to fall asleep after the effects wear off. 
Additionally, after sitting down for a couple of hours it's hard to realize that I've been slouching. This takes its toll on my back, especially when I'm so focused on my class.
Besides back problems, slouching can lead to other significant health issues such as incontinence, constipation and slowed digestion. 
After a long night of work, trying to fall asleep can be challenging. Some nights I only get three or four hours of sleep.
Classes start early, so I usually have to scramble to get ready for the online lecture, hoping that I don't pass out. Sometimes I even sleep through my class.
I like school, but with the amount of work that's given to me it's hard to stay motivated while also trying to maintain good health.
Having free time is hard when all you think about is school and work. I am not lazy, only burned out and exhausted from it all, like many other students.