Almost dying in Death Valley
I remember the sound of glass shattering, the thuds of metal mangling and the hopeless feeling that there was nothing I could do.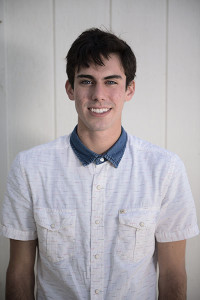 I was 19 when my friend and I spontaneously decided to camp for a few days in Death Valley. Little did we know how close to death we would come.
It was raining and we were speeding along a barren highway road about 30 minutes from the park.  As I came out of a turn the car hydroplaned and I was starting to lose control. I tried to pump the breaks, but by that time it was already too late.
In the blink of an eye things seemed to go from bad to worse. The car spun around and slid across the adjacent lane. We didn't scream, we didn't curse. We just sat there counting our blessings as we came face-to-face with the mound of dirt with which we were about to collide.
When the car finally rolled to a stop I was wedged between the steering wheel and the sunken roof. My face was caked with dirt and bits of glass. For a while we just lay silent, each of us not knowing if the other was alive, until I hear my friend ask, "Are you dead?"
It is a miracle that we were able to crawl out of that twisted pile of metal with mere scratches, especially for my friend not wearing his seatbelt.
The police later said we had rolled three times after being launched off a dirt mound at almost 80 mph and that we were lucky to be alive.
But others aren't so lucky.
In August, a 19-year-old girl was killed when the 16-year-old driver lost control of the pick-up truck and rolled on Ballard Canyon Road, north of Solvang. The driver and the remaining teenage passengers were taken to Cottage Hospital in Santa Barbara for treatment of moderate injuries.
It is obvious why teen drivers are at high risk for accidents. They are excited, and at some times careless in their need for speed. Much like as a kid when you finally learn how to ride a bike, you pedal as fast as you can go.
I like to think that speeding everywhere you go it is just a phase you go through, some longer than others. Eventually you grow out of it, and join the respectable driving community.
My severe car accident was a traumatic ordeal that made me think twice about my driving. Today I use much more caution when I drive, but don't be like me and learn the hard way.
I still talk to my friend about the crash on occasion. He jokingly refers to it as "the time where I tried to kill him."
We both laugh, but deep down we know that it is no joke.