SBCC student senate plans more campus outreach events
The Associated Student Government has begun brainstorming ideas to increase student outreach at City College.
There have been several discussions regarding how to connect with students, but with no definitive answers on the best way to increase presence. Some scattered ideas began popping up at Friday's meeting.
To establish prominence on campus and to give students the opportunity to share comments or concerns to senators, Josh Villanueva, vice president of internal affairs, said working at the senate's information table is mandatory.
"It's the most compatible way of reaching out to people on campus," Villanueva said. "The best way to get feedback is to table"
Many senators agreed that serving time at the information table connecting with the campus community was important, but some senators, including Sebastian Rothstein and Emily Gribble who serve on other committees, felt they should be exempt from it because they spend time connecting with students in other ways.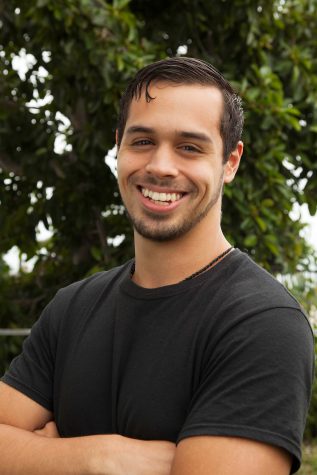 The senate voted to make tabling mandatory for senators in positions that specifically require them to have connections with students, such as the public relations officer, student advocate, Isla Vista representative and the commissioner of clubs. The motion passed with six in favor, three opposed, and with two abstentions.
Dr. Christopher Johnson, the faculty adviser, suggested that the group apply for the California Community College Civic Impact Project. The grant would give up to $10,000 to 25 community colleges in California. The money would be designated to support outreach and increase civic engagement.
If received, the senate might use some of the money to increase voter registration at City College, by setting up tables on campus and helping students register.
To participate in democracy, it's important to encourage everyone to partake, President Dylan Raiman said.
"I think it's one of the most important things we can do as a senate," he said.
So far nothing is set, however the senate will continue brainstorming on how to better connect with the student body.