Brush fire sparked at La Playa Stadium
October 10 – 8 a.m.
A female student contacted campus security after a male student inappropriately touched her during a class in the Fé Bland Forum.  After the initial contact, the female student told the male student to stop and he left. He will have a meeting with the dean this coming week.
October 12 – 8:25 p.m.
Campus security reported to the IDC after multiple calls regarding a man banging on the building's doors. When security arrived at the building, the man was nowhere to be found. The man was eventually located in the library bathroom where he was brushing his teeth and expressed a lot of anger at the fact that he couldn't brush his teeth in the IDC. The man was asked to leave campus.
October 14 – 4:05 p.m.
A brush fire was ignited at La Playa Stadium just below the horticulture garden. A campus security member was able to spot the fire and put it out before it could spread to other parts of campus. The Santa Barbara Fire Department was called but the fire was already out by the time they arrived.
October 15 – 2:30 p.m.
A truck backing out of a parking space hit a student in Parking Lot 2C. The truck did not stop and fled the scene. The student was brought to health services where they advised her to go to the emergency room. The student is okay and has returned to her classes.
About the Contributor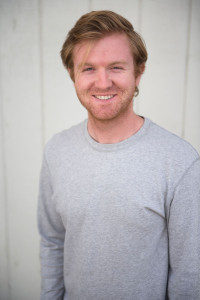 Ryan Joel, News Editor