Sound recording class provides experience and opportunity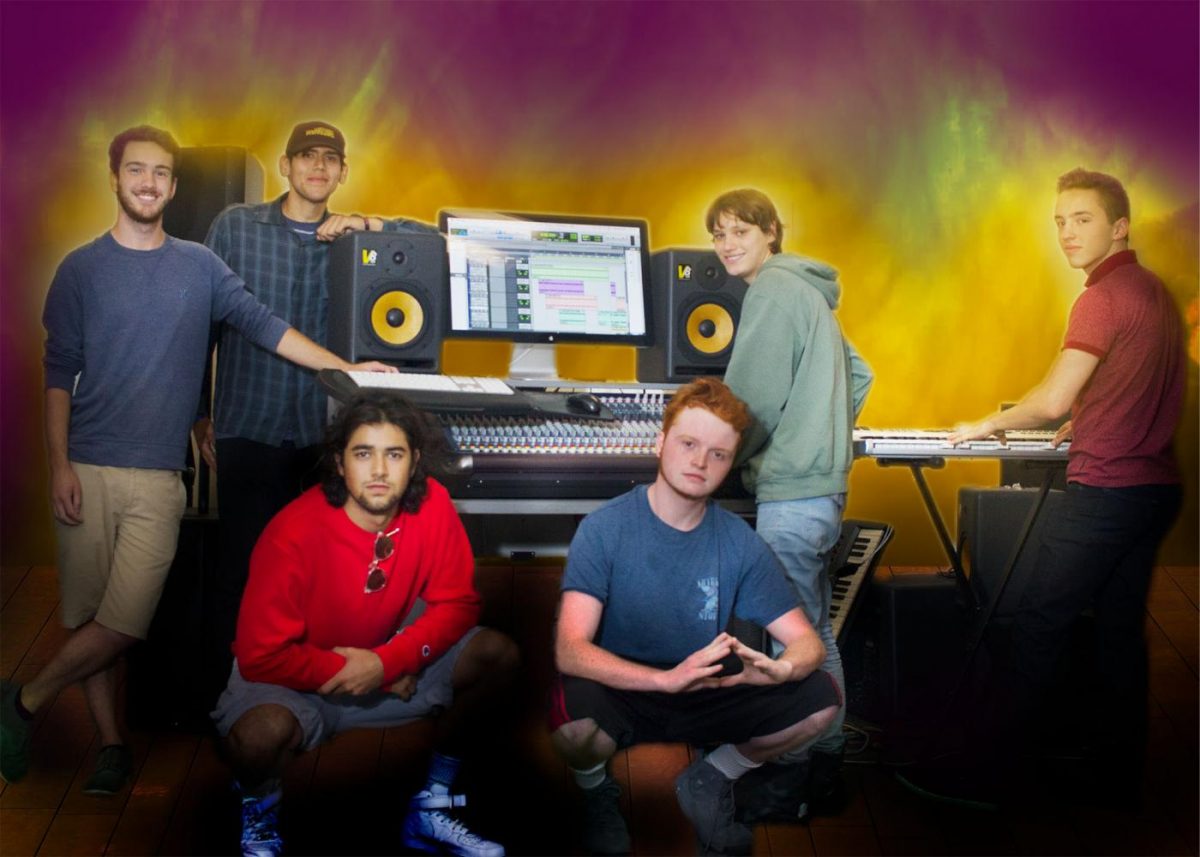 MAXTON SCHLUTE, Channels Staff
September 22, 2017
Sound recording instructor James Watson offers his students real world experience in the music industry with a goal to inspire and improve their skills in audio engineering and mixing.
"The whole point of this class is take people with passion and help them direct it constructively and productively," said Watson. "Hopefully I can tap into the student's passions."
The classes provide students with the resources they need so they can build their ideas and make them a reality. The projects completed in the class are not only intended to enhance knowledge and creativity towards making music but also to be used as a résumé.
Brandi Lentini, a City College music major and local singer-songwriter, said she thinks Watson's passion for music makes him a great teacher.
"Watson is one of the coolest guys I've ever met in my life," said Lentini. "He's such a funny guy and is super down to Earth.
"One of the things I really appreciate is that if someone asks a question during his lecture, he'll really take the time to go in depth answering their questions."
Watson has been a teacher in the music department for seven years. He teaches Music 120: Sound Recording And Electronic Music and Music 122: Music Technology For Musicians.
There are many opportunities in the audio engineering industry for students to consider such as film production, gaming sound design and live shows.
David Paich from Toto and Alan Parsons are among some of the special guests who have visited the department. Parsons, who has engineered The Beatles and Pink Floyd, handed out his DVDs on how to be in the studio during his visit.
When the Music Building underwent remodeling between 2008 and 2011, six recording labs were built for sound recording students.
"We've built up the lab stations, so there's now 6 dedicated rooms for the students to work in," said Watson. "Two of them are slightly larger rooms that include a dual monitor system."
Every spring semester, the department also hosts a Music Now! showcase featuring songs composed and produced by the students.
"Music Now! is anything that the students want to come up with," said Watson. "We've had everything from acoustic songwriting, piano ballads, rock tunes, electronica and even Swedish pop."
"Whatever the students bring into it is what we put on the stage. They're involved with all of the stagecraft so it allows them to have a real world experience."