Review: original student production "Project Love"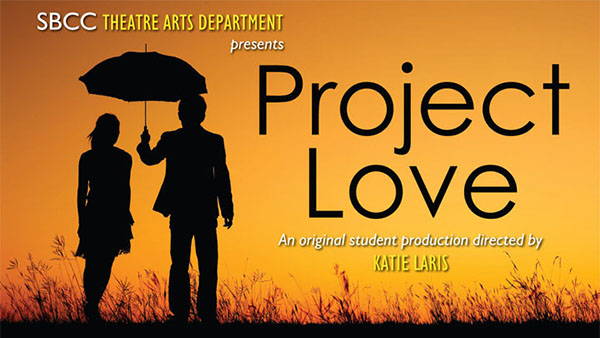 "Project Love" is an original take on a not-so-original theme; an inspiring piece of the human spirit.
If you expect this production to be a heartwarming love story, you're out of luck. Instead the audience becomes immersed in true, often depressing, stories about the struggles of love.
The play begins rather dramatically. The actors are blanketed in shadows and one-by-one a spotlight shines on them. Each of the actors interacts with an orange scarf, embodying their intertwined stories.
The mood quickly changes as the group of 12 student actors performs a scripted, informal discussion amongst themselves about their questions on love.
The actor's story-tell, rather than act out their characters. I was hesitant of this type of "devised theatre" at first, but the human aspect and raw emotion blended seamlessly.
The stories are contemporary and easy to identify with.
The variety of stories weave in and out through the performance with pauses for actors to give their personal input and experience. A change in lighting and a soft "exhale" sound help differentiate between the actor and their role.
In some instances, actors don't seem to be acting at all, but rather expanding on a small part of themselves.
Waldo Damaso-Figueroa's portrayal of a father whose son suffered from depression and died from a drug overdose was particularly moving.
Similarly was the story of a mob boss played by Aaron-Michael Mendoza, who had committed three murders by age 15. He found self-discovery and love for life despite his incarceration for 35 years.
However, not all the stories were as dark.
There was a lighthearted story of a couple in their 80's who met online and quickly married. Their amusing wedding announcement read, "You think at our age we'd know better."
I left the theatre with an expanded conception of love and, in my opinion, exactly what the actors had hoped.
"Project Love" continues through Nov. 23 at the Jurkowitz Theatre on West Campus.